ARTICLE
Scanner brings sculpture to life
30 January 2015
A ground-breaking art installation used Sick LMS Laser scanners to create a fascinating interactive experience as part of Canary Wharf's Winter Lights Festival.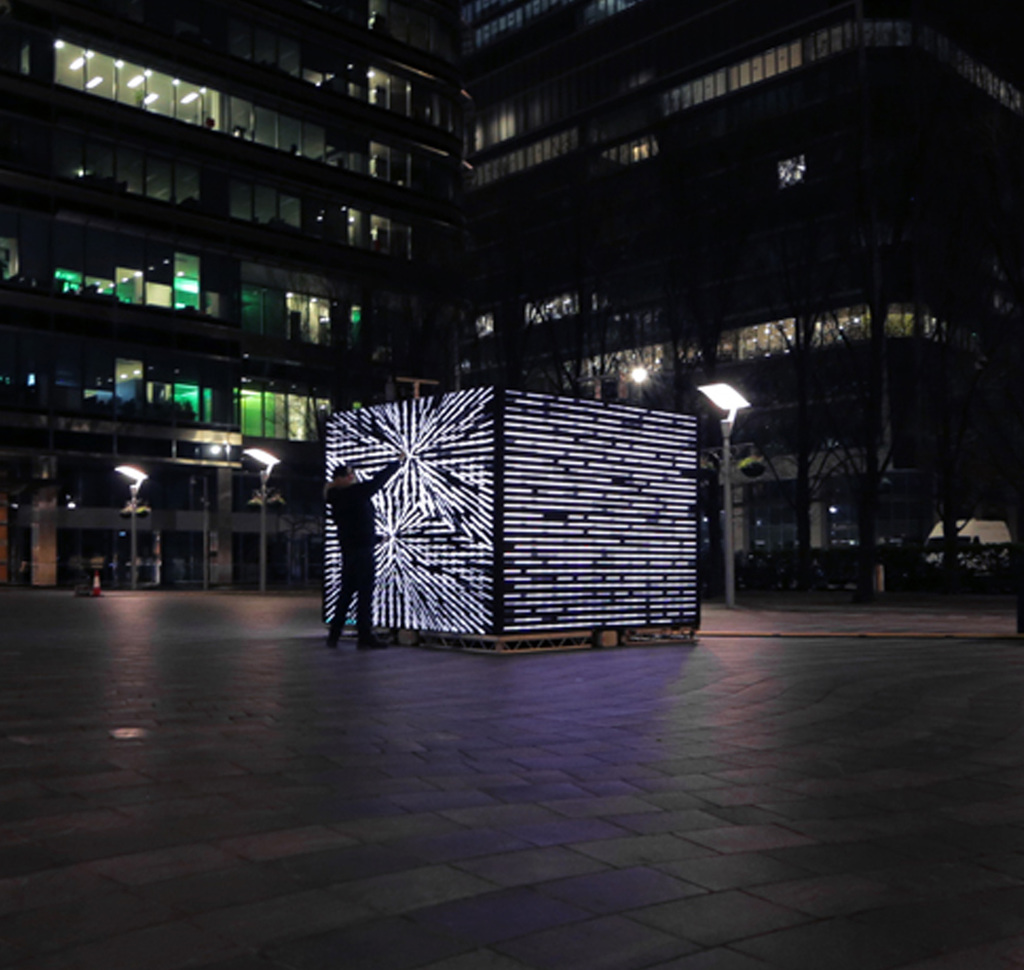 The small, rugged LMS 111 2D scanners, more usually installed for building security and other detection and measurement uses, were loaned by Sick UK to Canadian/Colombian artist Daniel Iregui (Iregular) to create his 'Control No Control' light cube installation in Montgomery Square as one of 11 exhibits at the festival.
Control No Control is an interactive LED Sculpture that invited passers-by to act on its sound and graphics. As they touched its 4m2 LED faces, four Sick Laser scanners positioned inside the cube plot the x-y position of each hand or body interaction.
The raw data was then converted by specially-designed software to create random variations of sound and light effects, based on the measured positions. The five different audio-graphic cycles each explored a geometric pattern, its audio representation and how it reacted to bodily gestures. The system could also remember previous positions, so that two interactions were never the same.
Says Tim Stokes, Sick UK's laser sensor product specialist: "LMS laser scanners are more usually installed to protect artworks in galleries and museums, or on high-end security or anti-collision systems, so it is a delight to see them being used as part of the art itself. Daniel's work is certainly surprising, intriguing and thought-provoking and we are already excited to see his next installation."
OTHER ARTICLES IN THIS SECTION