ARTICLE
Save energy on compressed air dryers with Michell Instruments
05 March 2015
Michell Instruments' Easidew range of dew-point transmitters is simple to use and maintain.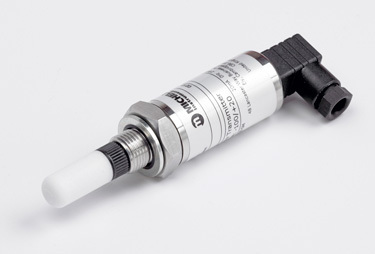 Not only do they ensure compressed air is dry, they save energy costs and can help users keep downtime to a minimum.

Ideal for use in applications where constant monitoring of moisture levels are key, such as compressed air systems and dew-point control of desiccant dryers, all Easidew Transmitters are available as part of a calibration exchange programme. This programme enables users to keep up-to-date calibration certification with virtually no downtime and at a fraction of the cost of buying new replacement sensors.

How it works:
Customers place an order for a guaranteed, reconditioned sensor. When this arrives, they exchange it for the installed sensor which is returned to Michell, resulting in zero process downtime.

Where full traceability is required, Michell also offer a recalibration service with certificates traceable to NPL.
Find out more: visit Michell Instruments at Maintec, stand M14K to see their full range of moisture and humidity sensors and analyzers.
OTHER ARTICLES IN THIS SECTION