ARTICLE
High speed range now even faster
02 July 2015
HBM's GEN7tA HighSpeed Transient Recorder and Data Acquisition System is the latest addition to its Genesis HighSpeed range. It has been enhanced to support a maximum of up to 224 channels and handle a streaming rate of 400 MB/s to its hard disk.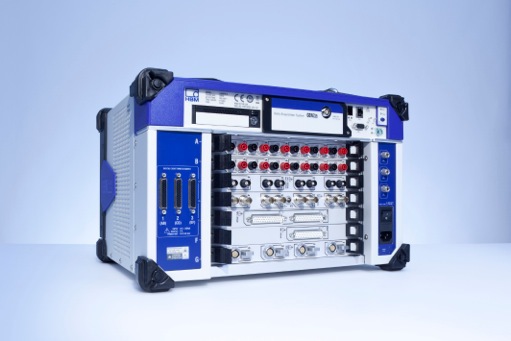 The new hardware, which features a high resolution touch screen and a robust seven-slot acquisition unit opens the door to a range of possibilities including, individual configurations, connecting strain gauges (SG), direct measurements of voltage signals up to 1000V or even extremely fast measurements with 100 million measured values per second and channel.

Featuring three connections for digital outputs, timers/counters, which can be used to connect up to six torque transducers for acquiring torque and rotational speed, the GEN7tA has been designed for easy integration into a 19-inch rack, a very practical feature for test bench applications.

The GEN7tA is available with the latest full Perception software options, which are pre-installed on the system. Designed for fast and reliable processing of large quantities of data, Perception software is suitable for high-speed data acquisition. By allowing 10 gigabytes of data to be visualised within 10 seconds, 'live' data feeds enable users to keep up to date on the status of measurements. This software also allows users to access saved data, even during running measurements whilst recording continues in the background.

Depending on the selected operating mode of the GEN7tA - continuous or transient - measurement data can also be initially buffered in high speed RAM on the input card, to offer transient recording without any throughput limitations, or transferred directly to the internal DDD. It can also be stored on to the optional removable disc or transferred to an external PC or to an NAS (Network Attached Storage), to enhance security.

The GEN7tA, which supports the Precision Time Protocol, can be easily integrated into a system with other devices without difficulty, if required. This also makes it possible to synchronise the times of multiple devices networked via Ethernet, regardless of the product family.


OTHER ARTICLES IN THIS SECTION