ARTICLE
PEFTEC 2015: Petrochemical industry's testing event
24 September 2015
The Antwerp Expo in Belgium will host a major international petrochemical industry event on 18th and 19th November. PEFTEC 2015 will include a comprehensive conference and seminar programme in addition to an exhibition featuring all of the world's leading organisations involved with analytical testing and monitoring for process control, research and development, environmental monitoring, occupational safety and quality control in the petroleum and petrochemical sectors.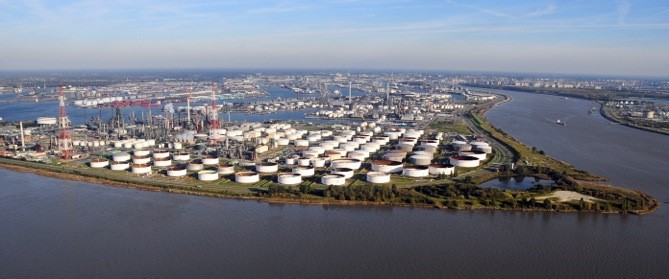 PEFTEC 2015 was created to provide the petrochemical industry with an opportunity to discover the latest information on testing and monitoring, in the laboratory, in the field and on-site. Visitors will be able to choose from a wide variety of presentations covering topics such as Analytical Standards, Quality Assurance, Regulation, Analytical Techniques, Process and Environmental Monitoring.
Organiser Marcus Pattison says: "We have been overwhelmed with the level of enthusiasm for this event. Our request for papers and presentations resulted in a deluge of offers, and the exhibition sold out in record time.:
Broadly speaking, the themes of the Conferences and Seminars are:
| | | |
| --- | --- | --- |
| | Wednesday | Thursday |
| Conference | Environmental Monitoring, Process Monitoring & Regulation | Laboratory Analysis |
| Free Seminars | Laboratory Analysis | Environmental Monitoring, Process Monitoring & Regulation |
Urging visitors to attend on both days, Marcus Pattison says: "With so many different subjects to choose from, we have designed the programme to ensure that the subject matter of the Conference presentations does not compete with Seminars. As a result, registered visitors will be able to take advantage of the entire technical programme by planning both days carefully in advance."
Speaker and abstract details are available for all of the Conference and Seminar presentations at www.PEFTEC.com. The cost of attending the Conference is €125 + VAT per day before 14th October and €175 + VAT after this date. Registration is also available from the event's website. Registered visitors will be provided with free access to the Exhibition and all of the PEFTEC Seminars.
With over 120 international laboratory and process monitoring equipment suppliers and analytical service providers, representing more than 220 organisations worldwide, the PEFTEC Exhibition offers an opportunity to see the entire market sector under one roof at the same time. All of the key analytical and monitoring technologies will be on display, in addition to a large number of new technologies and products, many of which are being launched at PEFTEC.
Registered visitors will be able to see new products and services on the stands of JULABO, Zematra, Omnitek, Aavos, Biolin Scientific, Paragon Scientific, Reagecon, Block Engineering, RAE Systems, FLIR Systems, SERES Environnement, Galvanic, Grabner Instruments and Analytical Flow Products.
Markes International, Gradko Environmental, Hatech gas detection and Ion Science will all launch new products in response to recent initiatives in the United States to lower exposure to VOCs at refineries.
MORE FROM THIS COMPANY
No related articles listed
OTHER ARTICLES IN THIS SECTION