ARTICLE
Attached lid container: Design updated
09 October 2015
Schoeller Allibert has updated its Kaiman attached lid container (ALC) range with the introduction of two new 54 and 65 litre models, offering users  improved security and reduced operational costs.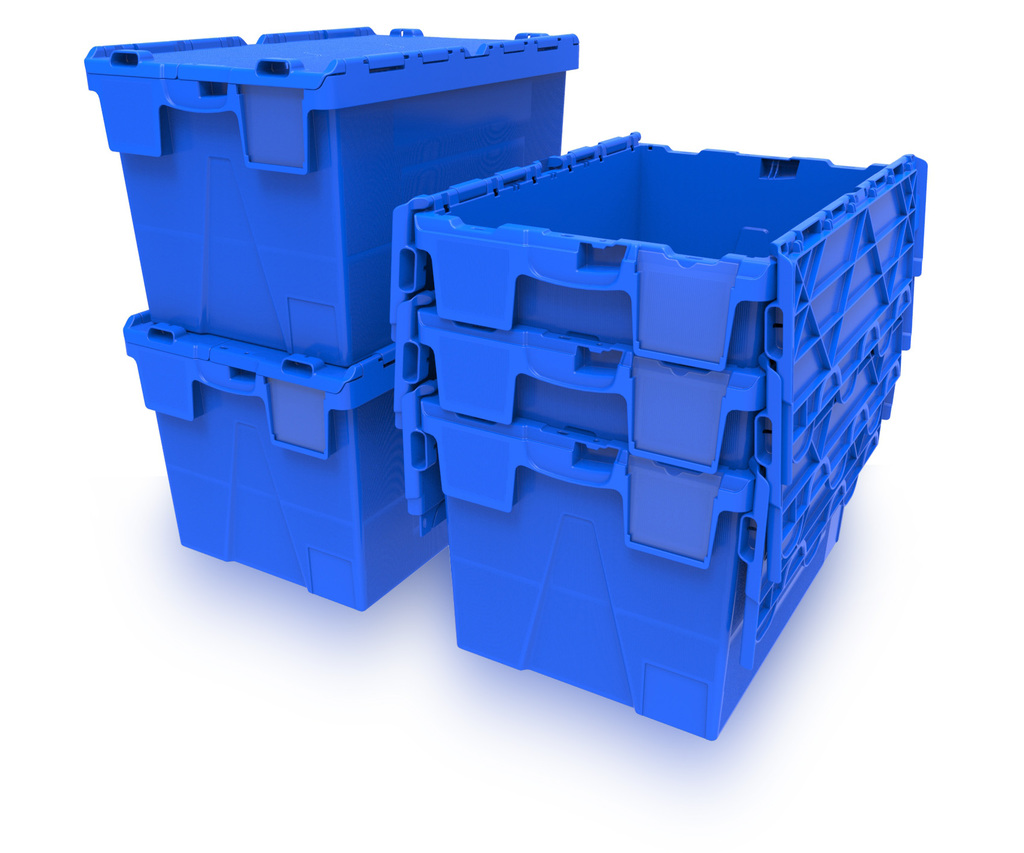 The two new additions have enhanced security features such as teeth on the lid which interlock with the container base to prevent lids from being prised open when closed, and tamper-evident security seals.
Schoeller Allibert has designed the new Kaiman ALCs to be 10% lighter than existing models, reducing fuel costs and improving carbon footprint. In addition, they stack seven high and carry a 25kg unit load.
The ribbed finish over the sides and lid of the new ALCs allows easy removal of adhesive labels without leaving a sticky residue, while the ticket window retains and protects identity cards and labels.
The improved ALCs also include features to ensure trouble-free operation with automated handling equipment, including vertically hanging lids and a tapered base, to create a smooth transition on conveyors, location points for automated opening and a reinforced base option that provides the closer tolerance required by some automated systems.
Danilo Oliynik, MD UK & Eire of Schoeller Allibert, said: "We have developed two new Kaiman ALCs to be the most secure tamper-evident containers on the market providing our customers with unrivalled protection from opportunist theft. Stacking securely when loaded and nesting when empty, they also help to reduce transport costs, speed handling operations and eliminate packaging waste."
OTHER ARTICLES IN THIS SECTION