ARTICLE
Benefits stack up
05 September 2016
Schoeller Allibert's EuroClick stacking container system is designed to provide users with a high degree of stability, reduced logistics costs and various customisation options.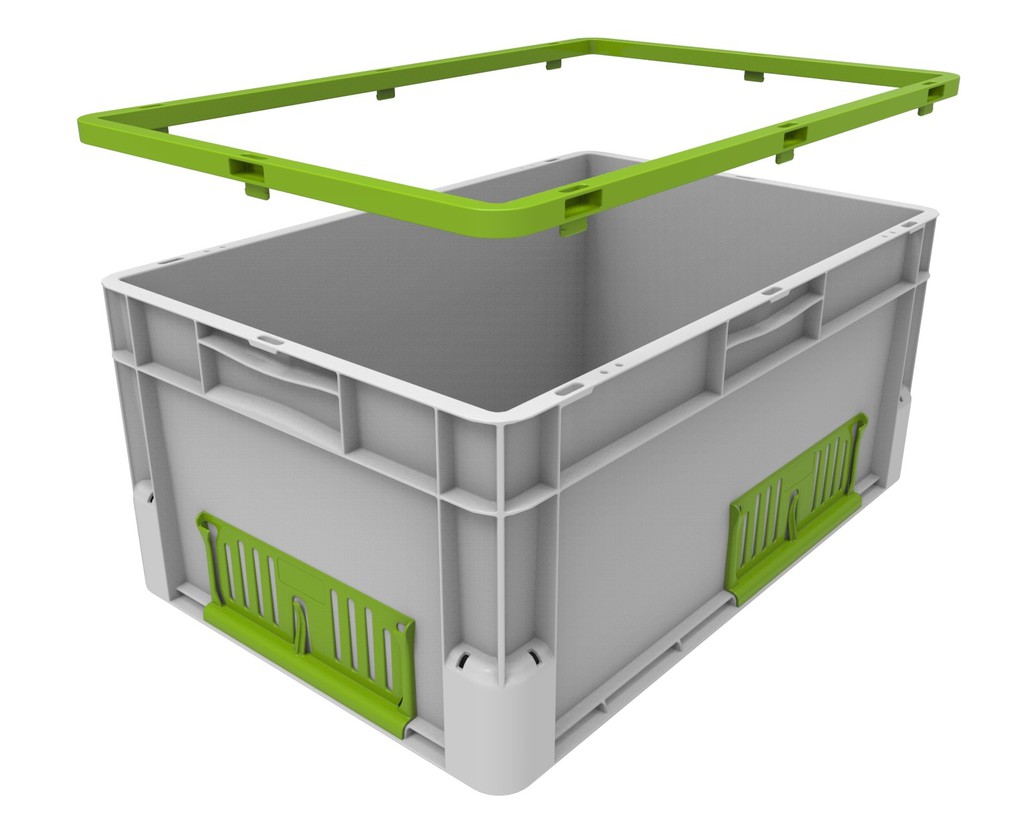 Suitable for companies handling anything from automotive components through to food products, Schoeller Allibert's EuroClick range of containers are available in sizes of 400 x 300 and 600 x 400mm at different heights, and can be stacked on Euro pallets.
The company says the container's reinforced base means that it won't lose its shape under heavy weight or point loads, and its rounded corners increase stability and facilitate the use of conveyor routes. Ergonomic handles reduce the risk of injury when containers are manually handled, and the design also ensures that no water damage is done to the container and the products within it.
With the Click Booster – an attachable frame – the user can quickly and easily vary the height of boxes. Attachable Click Holders allow containers to be easily identified and tracked throughout the logistical process. Customers can also choose to adapt the containers' colours, accessories, vent slots, grid areas, engravings or imprints to their needs.
Schoeller Allibert will be launching to the UK market on stand 9B69, IMHX exhibition on 13th - 16th September at the NEC in Birmingham.
Damian Gilbertson, sales director UK & Eire of Schoeller Allibert, commented: "The EuroClick range gives our customers great value for money. In an industry where cost margins are tight and there is increased scrutiny on emissions, our EuroClick range allows customers to create packaging solutions that are specifically and intricately designed to fit their needs."
RELATED ARTICLES
No related articles listed
OTHER ARTICLES IN THIS SECTION