ARTICLE
Ergonomic packing workstation
23 November 2016
Easypack's Packstation has been built with user comfort, safety and efficiency in mind and offers a multi-functional workspace alternative for businesses looking to streamline their packaging processes.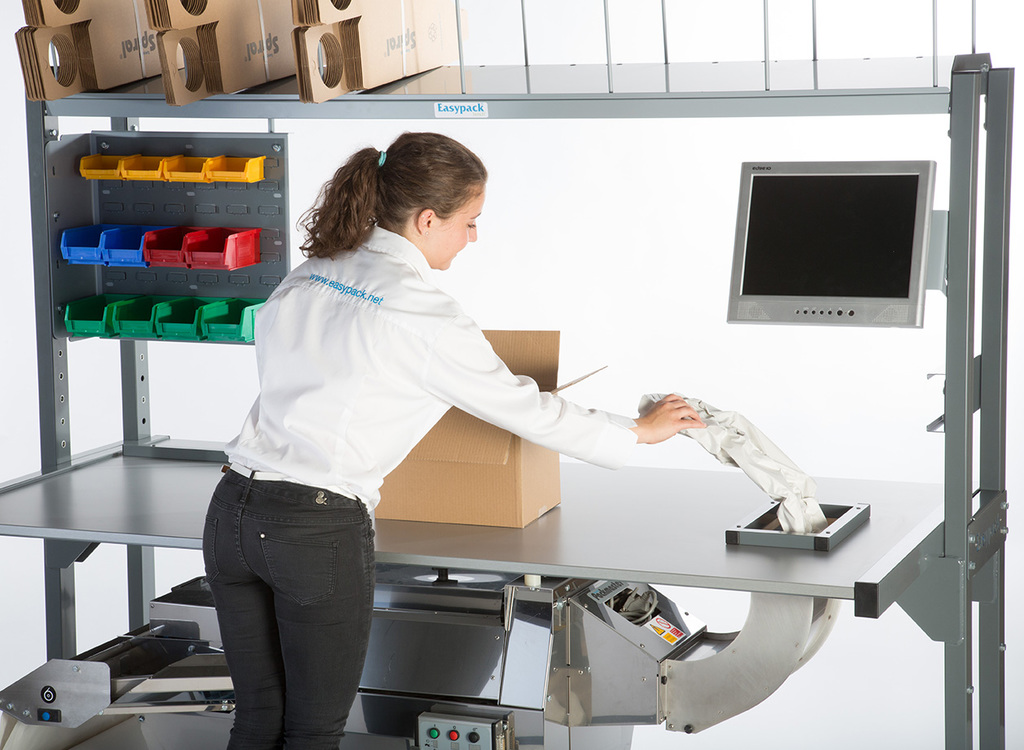 The Packstation provides a generously sized workspace. It is manufactured with a strong, welded steel construction and has a laminated, hardwearing worktop. The worktop height can be adjusted for user comfort, and additional shelving can be added.
The unit is available in single or double worktop options, the latter allowing up to two operators to work on opposite sides for increased packaging. All Packstations can accommodate a choice of Easypack's integrated paper cushion dispensing systems, saving on space and time.
Systems can be safely positioned beneath the Packstation, to deliver packaging at point of use via a chute or through a number of bracketed options. All of the Easypack systems deliver strong, flexible packaging cushions produced from rolls of 100% recycled, recyclable and biodegradable paper.
In addition to the flexibility offered by the new workstation, Easypack's in-house design team can modify Packstation to meet individual requirements – such as fitting bespoke housing for IT, labelling or sealing systems, as well as configurations to integrate with conveyors systems.
Packstation allows packing operators to pack goods in a variety of ways. In addition to the wide range of accessories, including a fully adjustable monitor mount, operators can integrate labelling and sealing systems, making it a fully configurable workstation.
OTHER ARTICLES IN THIS SECTION