ARTICLE
Nominated for safety award
13 December 2016
Fortress Interlocks' proNET safety and communications module has been nominated for the Tomorrow's Health and Safety Awards 2017.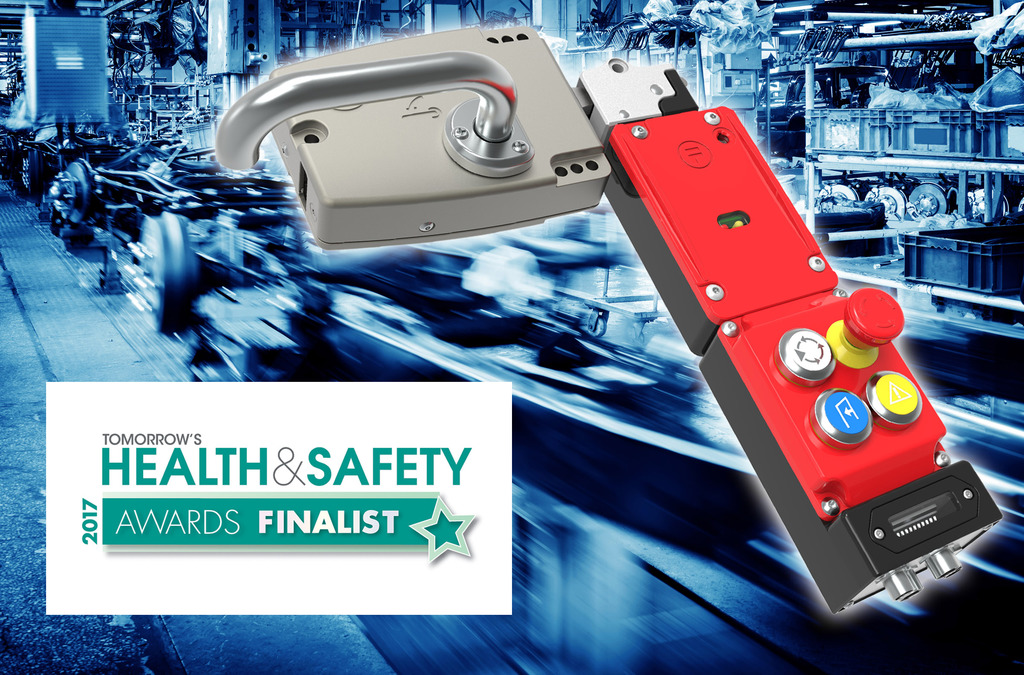 proNET adds industrial Ethernet communications to its amGardpro range of safety interlocks, which enables the amGardpro's features to be distributed IO (input-output) on a PROFINET network, with safety information exchanged using PROFIsafe extensions. Added benefits include reduced installation costs, easier maintenance and greater availability of data for improved diagnosis.
The amGardpro is a range of fully integrated safety interlocks, including solenoid and non-solenoid safety switches. It has an extensive range of additional options, including key control modules, internal and escape release, redundant sensors, lock out/tag out, push buttons, estops and indication lights for enhanced functionality, all assembled in one device. The robust construction of the amGardpro makes it ideal for a host of industrial applications when safety, strength and reliability are of paramount importance.
"We're delighted with this nomination," commented Fortress' Technical Director Rob Johnson. "Making our products compatible with industrial safety networks is an essential requirement for our customers. With the launch of proNET, we're ensuring we not only meet, but exceed what people expect from us when it comes to industrial networking."
OTHER ARTICLES IN THIS SECTION