ARTICLE
Intrinsically safe toolkit
07 February 2017
Intrinsic safety has long been a recognised term in gas detection, however Shawcity now offers affordable IS technology for other detection applications including noise monitoring.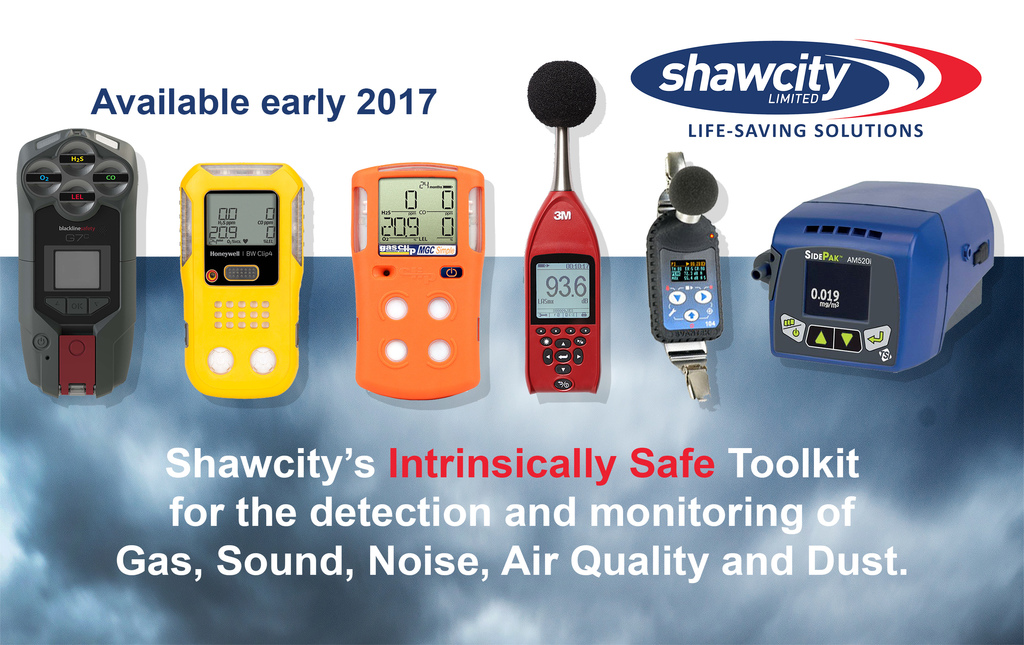 The SE-401 IS sound level meter offers a revolutionary Class One capability, while noise dosimeters such as the SV 104IS have octave band measurement and voice/noise recording.
The AM520i gives direct particulate readings in IS environments for Total Dust, PM10, PM2.5 and PM1.
For gas monitors, the drawback has always been battery life. Now the BW Clip4 and the MGC Simple offer two year continuous use, so your gas monitors are always ready when you are.
The latest in communication and GPS location have come together in Blackline Safety's new G7. The modular series is truly ground-breaking, offering gas detection alongside two-way messaging, speakerphone, man down alarm, motion detection and GPS location tracking. Issues are immediately and accurately diagnosed with exact locations pinpointed for instant response.
OTHER ARTICLES IN THIS SECTION