ARTICLE
Fast-action doors for food firm
31 March 2017
A leading UK food and confectionery manufacturer relies upon a pair of Stertil FlexiEdge fast-action doors to provide access to a fork truck drivers training facility and a stores area at its manufacturing and distribution complex in York.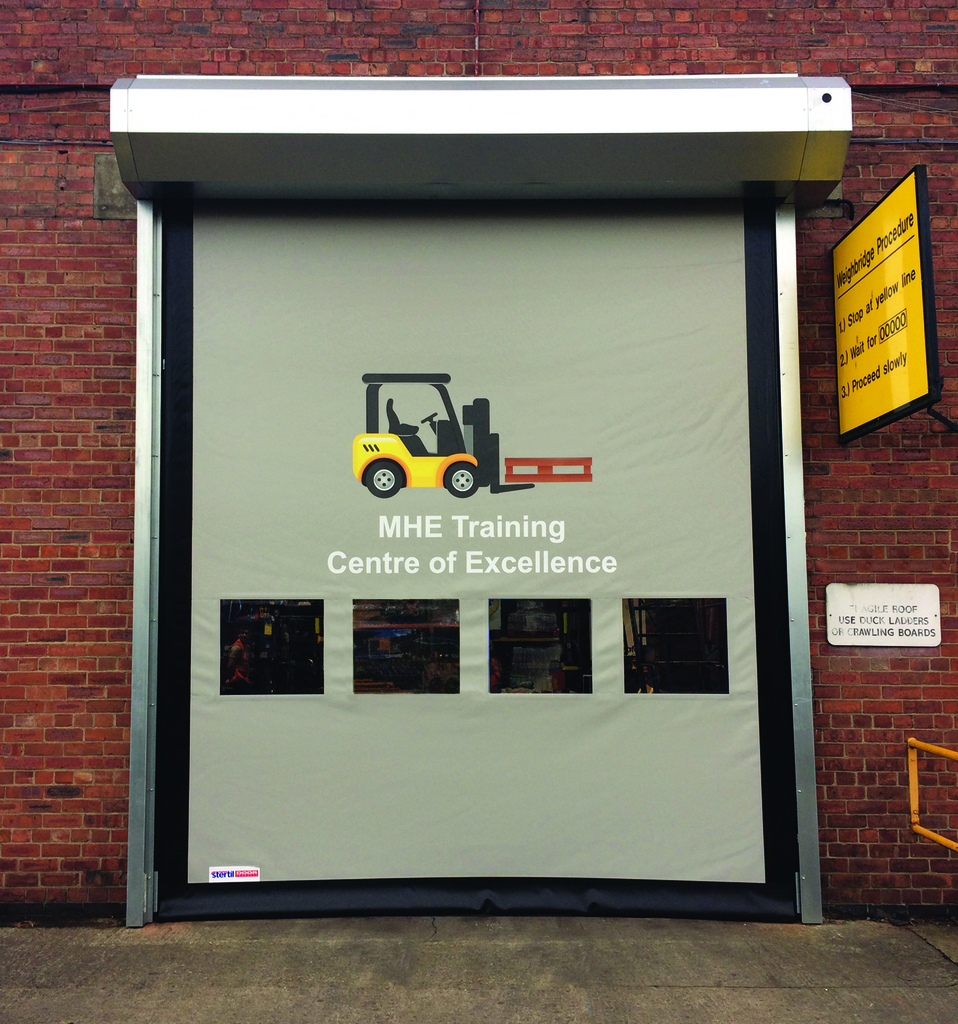 Stertil's FlexiEdge range comprises 16 models of many different types and styles including internal and external doors, all-weather doors, cleanroom and freezer/coldroom doors plus emergency exit doors incorporating breakthrough curtains. Standard models are available in widths to 11m and heights of 5.5m; bespoke doors may be specified. The range provides travel speeds to 2.7m/s (opening) and 1.2m/s (closing).
The door curtain is fully flexible with a soft bottom edge which self-adjusts to seal on an uneven floor and eliminates any possibility of causing injury to users. In addition, an infra-red photocell, fitted 300mm above floor level, supported by a bottom edge wireless detector ensures instant halting of all door movement in the event of sensing an obstruction. If the door edges are knocked out by a vehicle collision, they are automatically re-inserted in the side guides as the door opens.
OTHER ARTICLES IN THIS SECTION