Home
>
Support sustainability in maintenance management & FM
ARTICLE
Support sustainability in maintenance management & FM
05 September 2017
Be Industry 4.0 ready with Pirana CMMS.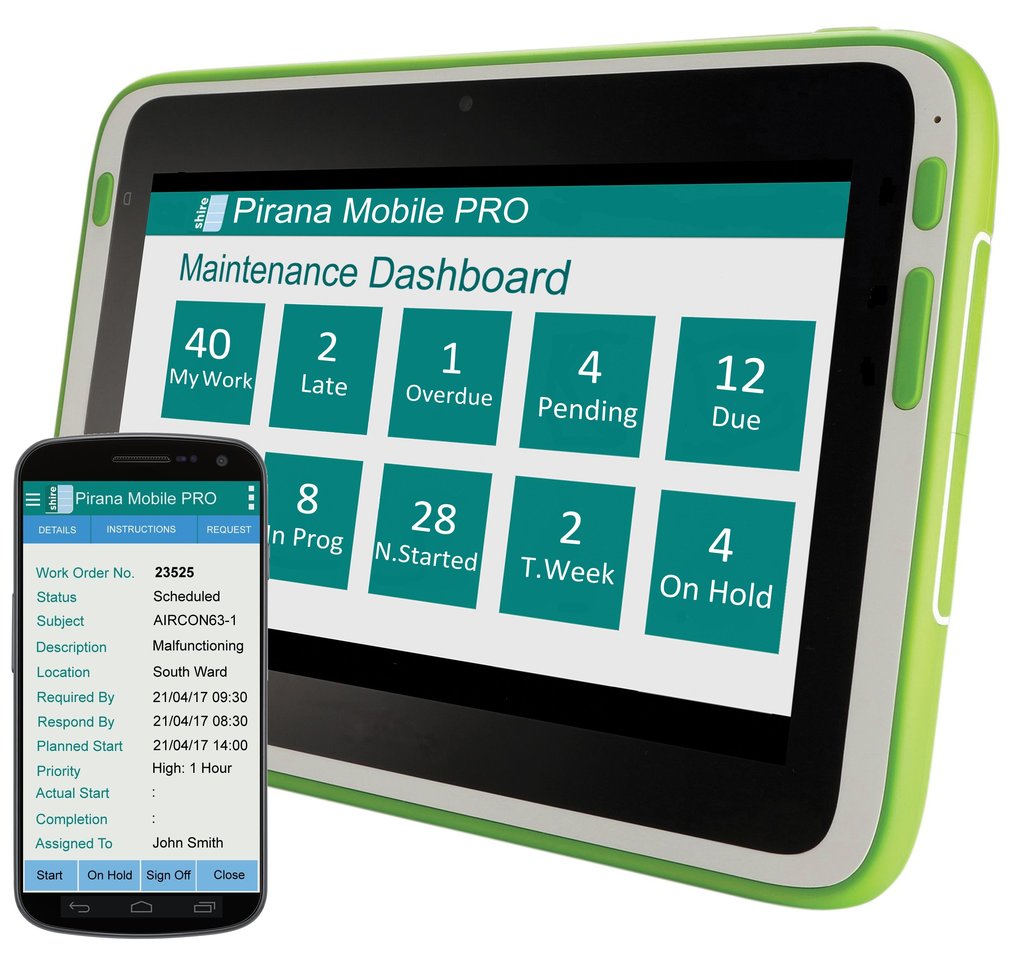 Comprehensive range of Mobile solutions with Auto-Sync
Pirana Mobile PRO is an effortlessly simple, yet powerful set of mobile applications for use on or off-line. It's easy to get started. Huge, instant savings on travel, admin, printing and phone call charges are possible.
Pirana Mobile PRO will work on a variety of everyday devices. Shire can supply those that are ruggedised, drop tested, submersible, IP67, ATEX compliant, integral barcode or RFID scanner.
Measure it to Manage it – Data Analytics
KPI measures relating to the broader objectives can form a part of the improvement programme. Energy and water usage, and possibly CO2 emissions, should be monitored, and waste minimised.
Optimising the maintenance process reduces business risk and has the potential to dramatically reduce production losses and help to meet audit and compliance requirements.
Shire also delivers a range of 'hands-on' training courses at their modern training centres, as well as free 'try-before-you-buy' regional roadshows. And if that doesn't convince, then there is always the fully functional free software trial.
The price performance of Pirana CMMS just goes to prove that organisations don't have to look towards expensive and complex systems to meet maintenance goals. So if you want to extend asset life, cut costs, meet compliance and move towards your sustainability goals, then look no further.
Choice of Setup
Conveniently, there is a choice of setup options:
On-premise (installed on your own network)
On-demand (cloud)
Stand-alone (laptop, PC)
Mobile
Pirana includes interfacing capabilities to and from other systems, in the form of web services.
023 8022 4111
RELATED ARTICLES
No related articles listed
OTHER ARTICLES IN THIS SECTION