ARTICLE
Mobile CMMS solution
19 September 2013
Shire Systems is releasing Mobile PRO to complement its successful suite of Pirana CMMS products.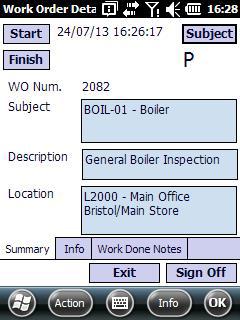 An effortlessly simple, yet powerful set of mobile applications for use on or off-line, Mobile PRO is designed as a cost saving addition to any maintenance operation.
Functions include: Work orders, data collecting, meter routes, stock & inventory and label printing. It is straightforward to print labels of your own design, incorporating barcodes, text, QR Codes, and RFID encoding.
OTHER ARTICLES IN THIS SECTION