ARTICLE
Welding all-rounder
19 February 2018
With the TransSteel 2200, Fronius has brought its first single-phase multiprocess MIG/MAG inverter power source onto the market. This makes it an all-rounder that can give customers efficient properties for MIG/MAG as well as TIG and MMA welding applications.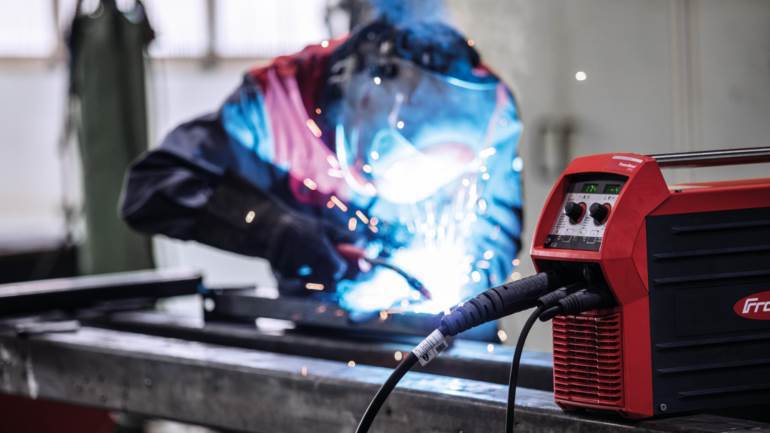 The TransSteel 2200 is suitable for use in various manual applications and industries – it is primarily suited to steel construction for use in workshops, as well as for assembly, repair and maintenance work. Its low weight of just 15.5kg makes it suitable for mobile use, and it has a robust housing.
One benefit of the MIG/MAG inverter power source is the variety of characteristics available, including for aluminium and copper silicon alloys. The TransSteel also features a second gas solenoid valve that makes it easy to switch from MIG/MAG to TIG. Users will also benefit from the ease of use: operation of the TransSteel 2200 is quick and intuitive. Perfect weld seams can be created in just three steps.
The power source also offers a feature that, based on the selected mains fuse protection, sustains the welding operation for as long as possible by automatically steplessly adjusting the welding current, without changing the welding result. The automated Power Factor Correction (PFC) extends the current consumption over time and ensures that the available power is efficiently used. The devices thus have a large action radius, as the PFC technology allows long mains leads to be used, enabling welders to employ them with greater flexibility.
OTHER ARTICLES IN THIS SECTION