Home
>
Year of Engineering launch demonstrates the need for broad engineering skills
ARTICLE
Year of Engineering launch demonstrates the need for broad engineering skills
23 January 2018
The Government's 'Year of Engineering' campaign has launched and includes a range of activities which recognise the wide set of skills that will be required by the engineers of the future.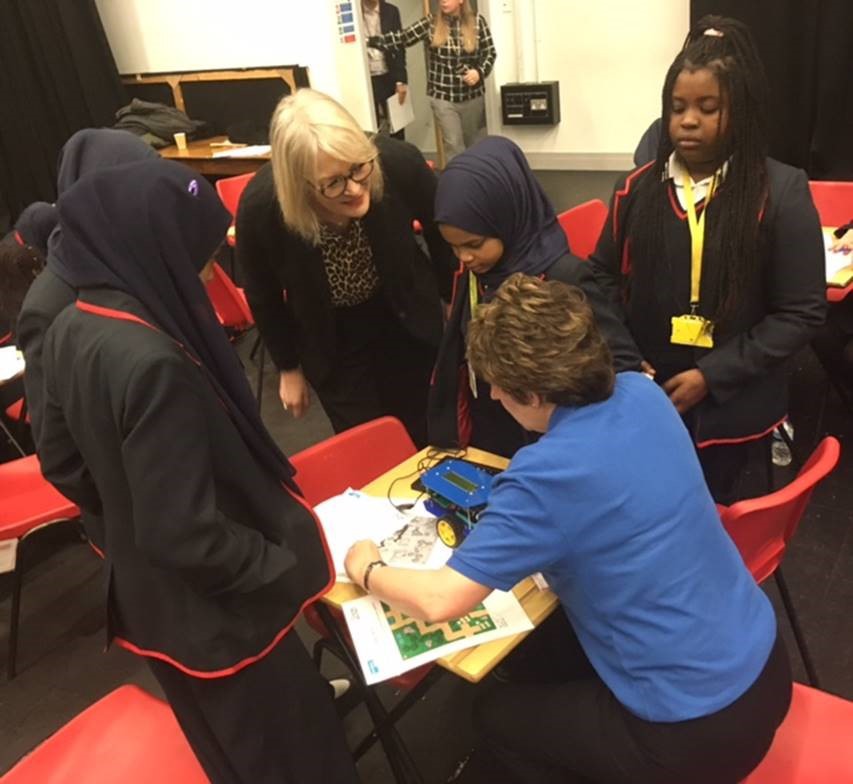 Ministers from across government are engaging with companies and industry experts to transform the way young people see engineering and to boost numbers entering engineering related professions.
During launch week, the new Digital Minister Margot James visited an all-girl event run by the business/education linking charity EDT at a school in London where students are undertaking exercises in cyber security and robotics which emphasise the digital skills that are part and parcel of modern engineering.
EDT is a partner for the Year of Engineering and its robotics and cyber security experiences are two of many activities that EDT runs for young people at different stages of their school careers. EDT activities reinforce the message that engineering is about making a difference to lives and give young people information about the many faces of engineering, science and technology.
Julie Feest, Chief Executive of EDT says: "The Year of Engineering is challenging false ideas about engineering. EDT works to make sure that even young people early in their school careers start learning the skills in engineering, science and technology that they will need in the future and receive the information that they need about careers in the 4th Industrial Revolution, which will be in full swing as they come to working age.
Successful careers will increasingly rely on a breadth of expertise as different disciplines are required to co-operate to create new products and services that have not even been thought of yet. It may well be that in-depth knowledge of narrow subject areas becomes less prized as artificial intelligence becomes able to take over such roles. In that event, creative skills may also be part of the package so that an emphasis on blended learning within science, technology, engineering, arts, and maths studies - known as STE(A)M - will be the way for the future."
Digital Minister Margot James says: "It was fantastic to see first hand how varied and exciting careers in engineering can be, with talented young people demonstrating the opportunities in robotics, cyber security and digital skills as part of our Year of Engineering Campaign.
"Engineering is open to everyone, irrespective of gender, ethnicity and social background, and I encourage all students to consider a future career in the field."
MORE FROM THIS COMPANY
No related articles listed
RELATED ARTICLES
No related articles listed
OTHER ARTICLES IN THIS SECTION