ARTICLE
Desktop sign and labelling system
31 May 2018
The new SMS R1 colour and cut desktop sign and labelling system from Rebo Systems can print in multiple colours and cut any shape in minutes and in any number of quantities. Process labels, maintenance labels, equipment labels and safety labels can all be produced from one desktop system.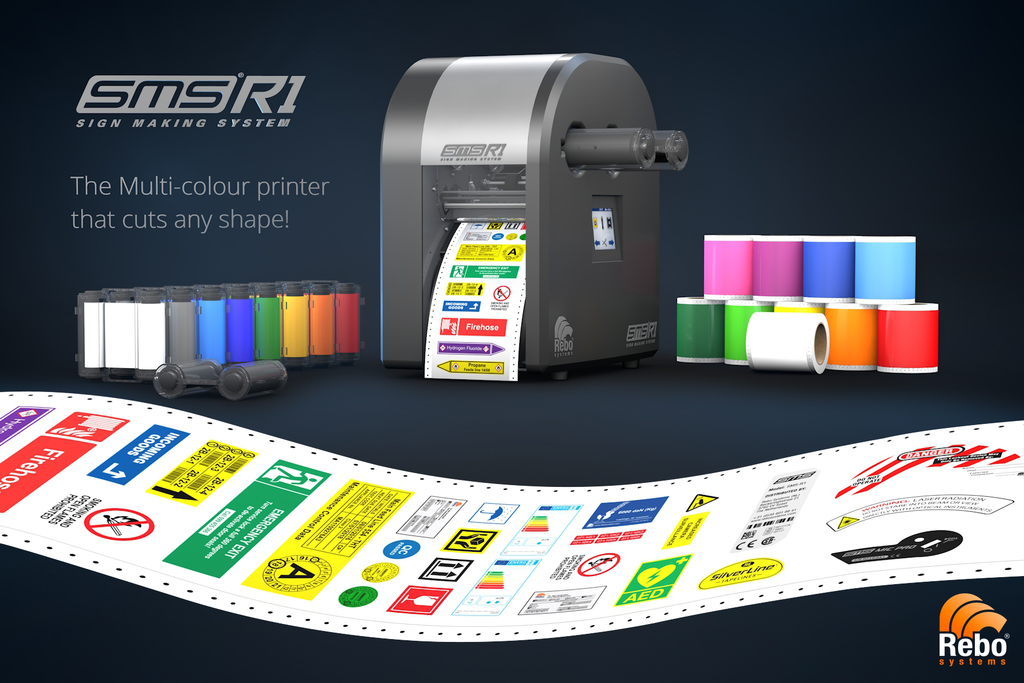 Users can create one-off labels or multiple labels, in multi-colour and in any shape in one process. The R1 gives the process professional the ability to create pipe identification, cable identification, tagging, equipment labels, certification marking, and generic safety labels – all from one device.
Producing mixed output means the R1 can deliver varied quantities of different types of labels in one single process, controlling costs and making delivery instant. Materials available to the R1 include high durability coloured vinyls, low and high strength adhesives, special long life outdoor polyesters and difficult surface solutions.
Stand P380
OTHER ARTICLES IN THIS SECTION