ARTICLE
Airfed welding systems meeting latest HSE requirements
23 September 2019
Wilkinson Star is now UK and Ireland distributor for Weltek Airfed Grinding & Welding Systems.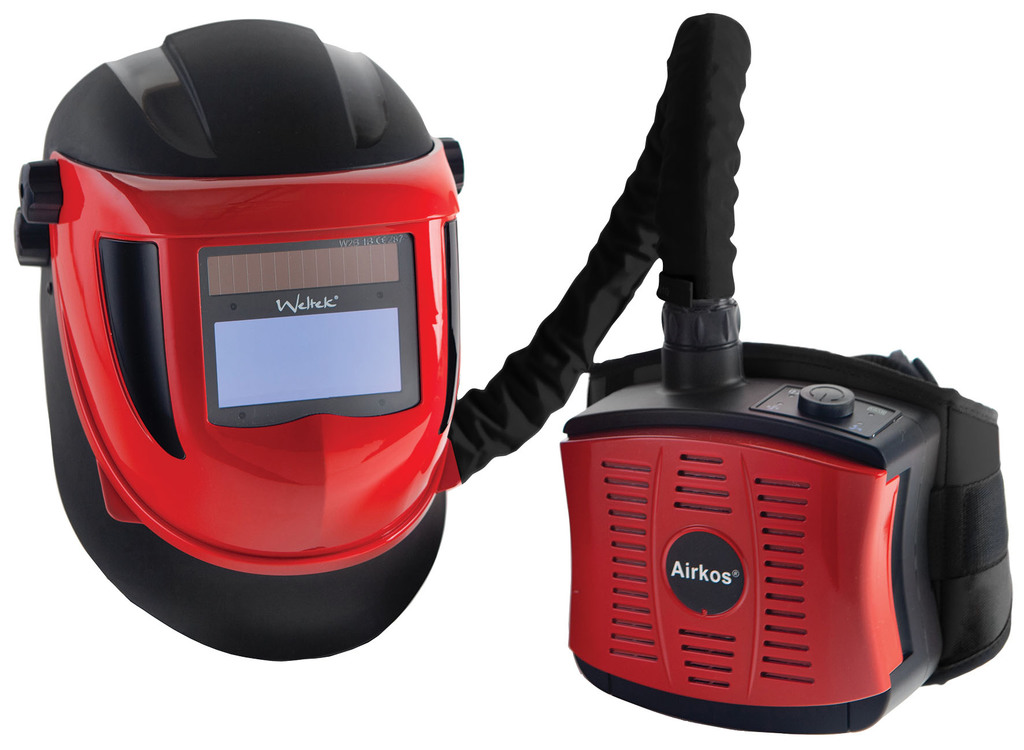 The Weltek range of Airfed Welding and Grinding Systems has been designed to provide a new solution to active welding protection as well as providing users with comfort, fit and versatility for everyday use. These systems meet the new HSE protective directive for welding on mild steel.
For users needing side vision there are two models available. The Kapio S4 Auto darkening Helmet offers 160 degree side vision, four arc sensors, viewing area of 93 x 43mm with grinding function; the Navitek Side Vision S4 Auto darkening helmet offers the same features and has an extra large clear grinding visor beneath the welding flip. Both units conform to EN166B, 175B, 379.
Highlighted features of the S4 series include an ADF cartridge with advanced true colour technology. Included with each system is the Airkos powered air purifying respiratory unit which enables the operator to weld/grind/cut while breathing purified air through a particulate filter.
The Airkos unit allows two air flow speeds of 180 and 220L/min based on the welding application the environment and the operator's habits selected by simple pressure on the control knob.
The filtration unit including a mains filter and pre-filter provides filtration of solid and liquid particles. The Airkos unit is lightweight (1.18kg) which includes the complete blower unit, the standard battery, the filter and the large double padded comfort belt manufactured with flame retardant material. The Airkos is also equipped with an audible and visual alarm for low battery and clogged filter alert. The rechargeable battery offers 10h running time with 6 months warranty. A heavy duty optional battery is available giving 14h running time. The Airkos conforms to EN12941 and filtration PRSLTH2 and carries a 12 month warranty.
Also included with each Airfed system is a Weltek storage bag.
OTHER ARTICLES IN THIS SECTION