ARTICLE
New fume extraction systems meeting HSE welding requirements
25 September 2019
New from Wilkinson Star, independent distributor of welding and industrial equipment, is the F-Tech Fume technology product range of high vacuum fume extraction systems and welding torches.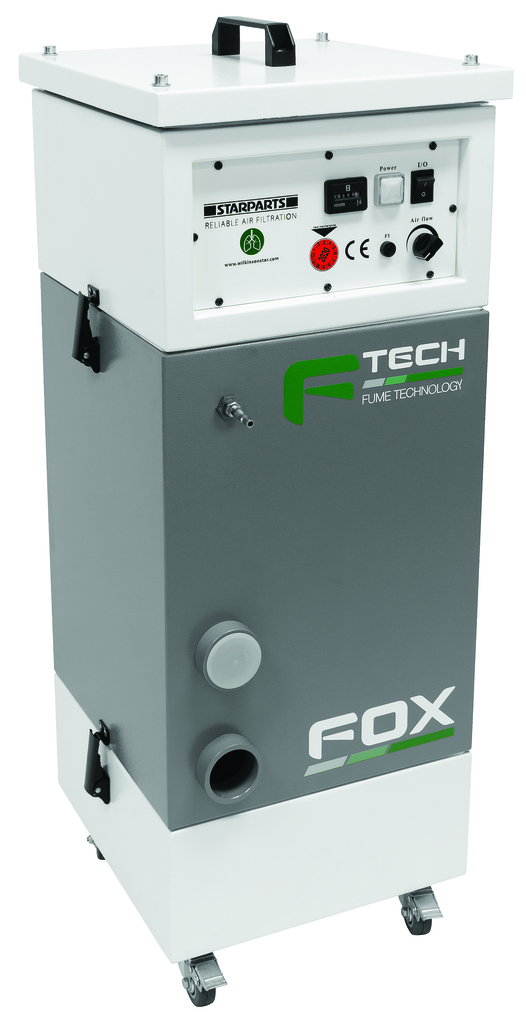 Welders and operatives can be exposed to welding fumes, grinding dust and oil mist in the working environment. It is therefore obligatory for employers to create safe and healthy working conditions for operatives by reducing these health risks.
The F-Tech Fox is a high vacuum dust extraction system offering a portable solution to extract dust from manual welding and grinding processes.
Offering a 5 year warranty the Fox unit offers automatic cleaning of the filters which are manufactured in Europe and offer a long service life. The robust tandem motors offer pure efficiency in providing a vacuum over 20,000Pa to extract and filter harmful welding and grinding dust. An auto start/stop unit is also available to reduce noise levels and energy consumption when the unit is not running. The Fox will also run two welding torches simultaneously.
The F-Tech range of fume extraction MIG welding torches are of Swiss manufacture. They offer the user extraction efficiency at the welding source and are available in 300, 400 and 500A air/water cooled versions in 3, 4 and 5m euro fittings.
OTHER ARTICLES IN THIS SECTION