ARTICLE
Wide range of cable carriers
11 February 2020
KABELSCHLEPP Metool, Nottinghamshire, supplies cable carriers in full plastic, steel, stainless steel or hybrid, plus cable and loomed systems, offering a solution for any dynamic application.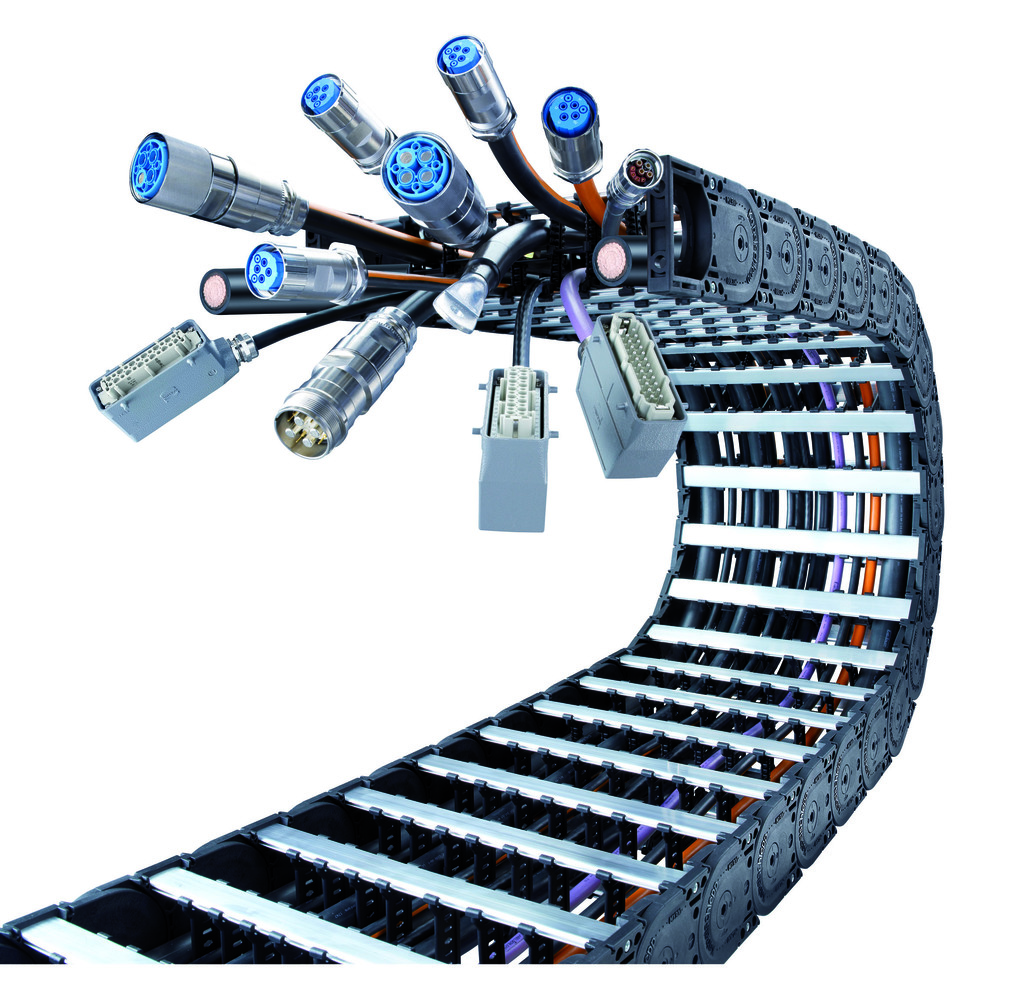 The company's Traxline range of dynamic cables offers a wide selection, which is highly flexible, extremely durable and meets the highest quality standards to ensure reliability. Cable is tested to millions of cycles, and meets all applicable standards and directive. In addition, Traxline is said to deliver outstanding value for money.
Traxline includes Power, System, Control, Data, Bus, Fiber Optic and Coaxial cable. Totaltrax systems are a 'plug and play', turn-key customised solution for cable carrier and cable applications any designer requires. This includes optimised components and guarantees that it goes with the entire assembly.
This expertise is based on a comprehensive range of cable chains in steel and plastic materials, an extensive range of accessories and cables.
KABELSCHLEPP Metool also supplies reliable solutions covering all aspects of motion and transportation for your machine. These include standard or customer-specific, conveyor systems, hinged belt, scraper and belt, guideway protection systems, telescopic covers, way wipers, link apron covers, bellows, conical spring covers, and roll-up-covers.
OTHER ARTICLES IN THIS SECTION