ARTICLE
Wide range of drag chains
29 June 2016
KABELSCHLEPP Metool, supplies a range of drag chains in a variety of materials, automation cables and fully loomed systems.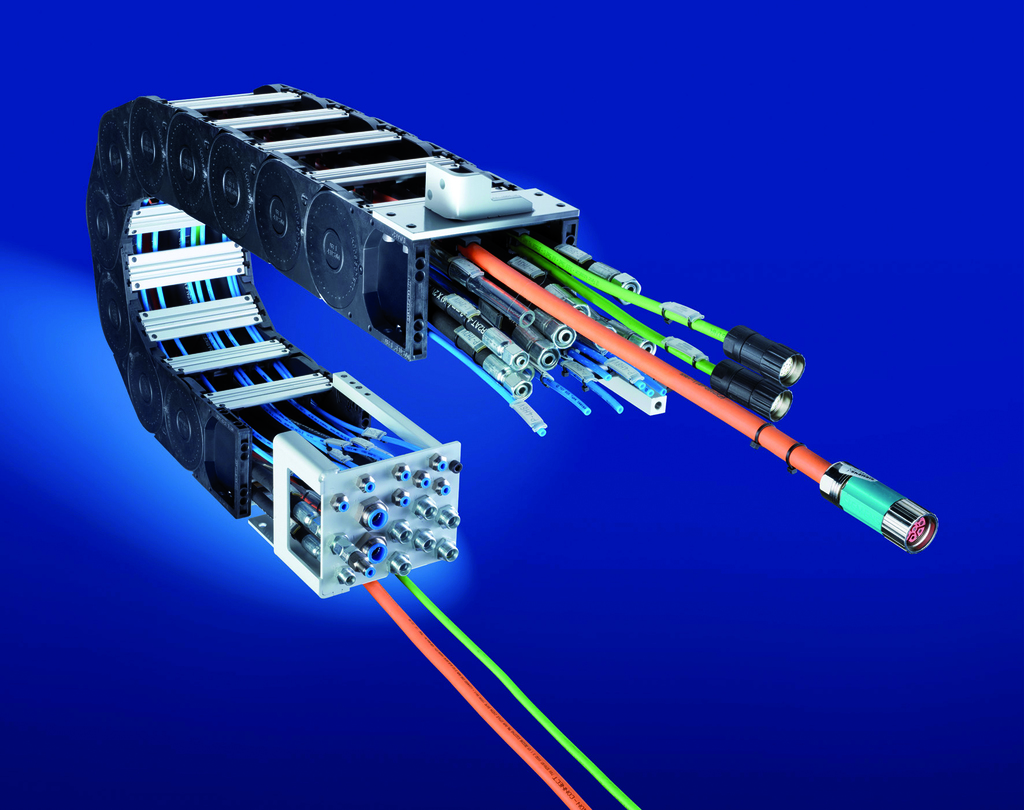 Totaltrax systems are a plug-and-play, turn-key customised solution for drag chains and cable applications and includes optimised components. This expertise is based on the company's range of cable chains in steel and plastic materials, and an extensive range of accessories and cables.
The drag chain range meets every size requirement. Various ranges allow modular design which offers widths that can be sized in mm increments. For the most demanding use there is a range of (stainless and) steel drag chains.
Metool also supplies automation cable, meeting the highest quality standards to ensure the reliability of system and installations.
The Traxline range of cable offers a wide selection which is said to be highly flexible, extremely durable and to deliver outstanding value for money.
Traxline includes power, system, control, data, bus, fibre optic and coaxial cable. All cables are tested to millions of cycles, and have proven operational reliability which meets all applicable standards and directives.
OTHER ARTICLES IN THIS SECTION