ARTICLE
Diamond processing: Digital approach
26 September 2019
Thanks to a partnership with Relayr, Coborn is adding new digital services to its diamond grinding machines which will improve product performance and increase asset utilisation for the customer.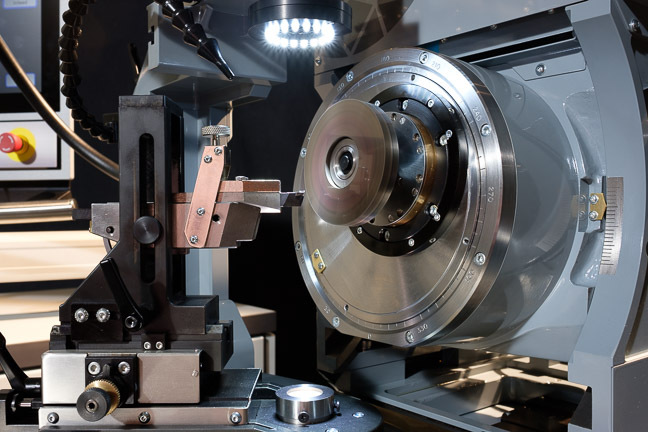 The long-term strategic alliance will also add an innovative pay per use model which will make financing Coborn grinding machines easier for UK and European customers.
Romford based Coborn Engineering Company, a global provider of engineered solutions for the diamond industry, and Berlin located Relayr, a specialist for industrial solutions in the field of Internet of Things (IoT), have formed a strategic alliance. The purpose of this long-term partnership is to develop Coborn's diamond grinding machines into smart equipment by installing digital services in their products.
Thanks to anomaly detection through Relayr's AI-based analytics, data collected from Coborn's machines will allow them to determine and resolve failures in advance. Delivering pre-emptive service to each diamond customer will enable Coborn to offer machines with guaranteed performance and availability targets. Each machine will also come with an insurance policy to support these guarantees.
As an additional feature, Coborn will be offering a pay per use business model for its equipment, also known as an Equipment as a Service (EaaS) model. EaaS is an innovative business model in which Coborn's diamond grinding machines are not sold but made available for a usage fee. Coborn will remain responsible for maintenance, service, repairs and spare parts. This model makes Coborn's products easier to finance for companies in the diamond industry, especially in emerging markets.
Partnering with Relayr will enable Coborn to deliver business solutions to their customers through a unique blend of technology, finance, and insurance offerings. This approach will provide a distinct level of tailored customer support and services whilst guaranteeing the uptime of Coborn's Intelligent Machines. In turn, Coborn customers will be able to increase their productivity and receive exactly the services they need.
For Coborn, cooperation with Relayr is decisive for the further expansion of the company: Steve Westlake, managing director at Coborn, says: "Coborn is the only global company that is totally focused on grinding and polishing all types of diamonds. Our company is a vital part of the diamond industries value chain. The partnership with relayr is a unique opportunity to provide engineered solutions, both technical and commercial, to support the continued growth of the industry by predictive maintenance, controlled machine downtime and ultimately, process optimisation. It will enable our customers to realise the full potential value from our machines."
Josef Brunner, CEO of Relayr, adds: "OPEX Revenue models like EaaS are fundamental to the successful digitisation of any industry. We are proud to help Coborn grow through our intelligent technology, supply expertise, insurance products, and financing options. Our goal is to be a strategic partner to Coborn and ensure their success across the board and ensure that we bring the power of Relayr's technology, and coupled with the financial tools and strength of Munich Re Group, for Coborn and their customers. Coborn are set out to disrupt their market, and as Relayr we will be by their side to help."
Digital transformation is one of the greatest opportunities for the global diamond industry. Digital technologies, especially the Internet of Things, will affect not only diamond processing but all parts of the value chain of the diamond industry and will have a huge impact on increasing efficiency and productivity. The partnership between Coborn and Relayr aims to make a significant contribution to further advancing this development.
MORE FROM THIS COMPANY
No related articles listed
OTHER ARTICLES IN THIS SECTION