ARTICLE
Fast cut rate
06 June 2013
3M is bringing together two advanced technologies in the latest addition to its abrasives portfolio.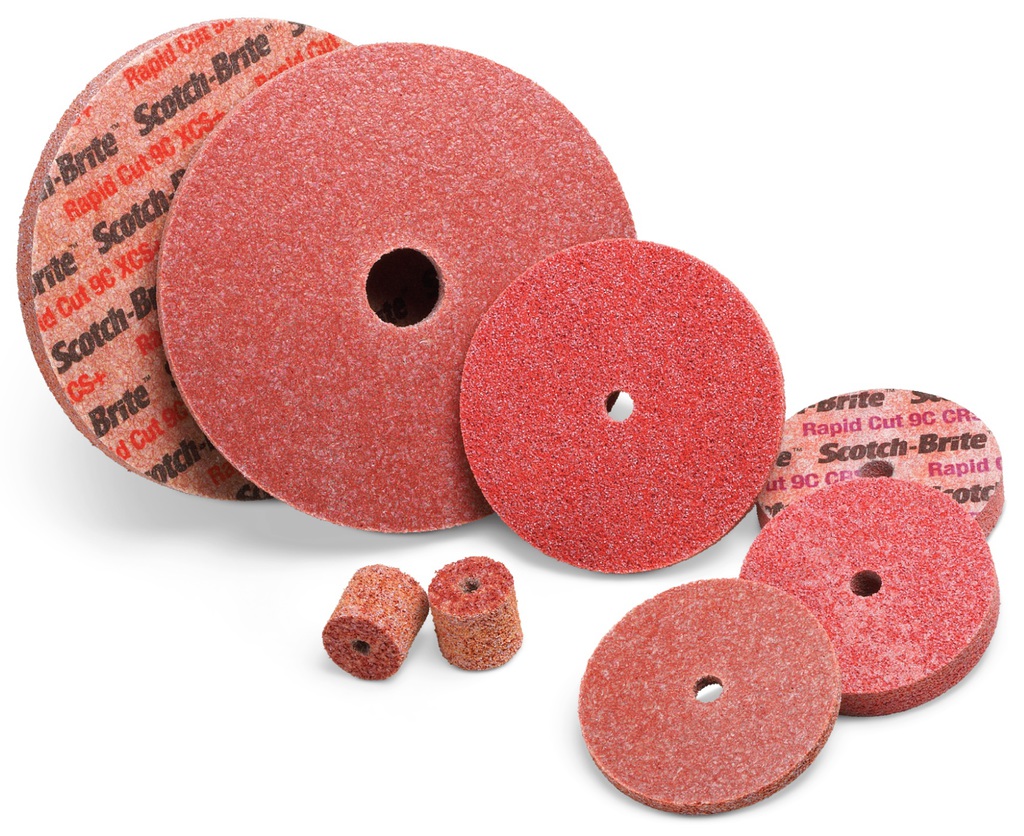 Carrying the Scotch-Brite brand, the new Rapid Cut Unitised Wheels offer a cut rate that is reported to be up to three times higher than competitive unitised wheel brands.
Scotch-Brite technology binds together synthetic fibres and abrasive particles to create a conformable three-dimensional material. Its open structure reduces the risk of warping or discolouration of the part and resists loading to help improve finish and prolong product life. While traditional Scotch-Brite products use conventional abrasive particles, in the new Rapid Cut wheels, these have been replaced by 3M precision-shaped grain. This comprises uniform micro-replicated structures which fracture as they wear to form sharp points and edges, enabling the new wheel to stay consistently sharp for longer.
Giving a smooth feel and a high degree of control, the Scotch-Brite Rapid Cut Unitised Wheels are suitable for weld-blending, while for de-burring, the conformability of the fibre web makes it easier for operators to apply the correct degree of pressure to avoid undercutting or damaging the part.
OTHER ARTICLES IN THIS SECTION