ARTICLE
Website launch
06 June 2013
With the ink still drying on its recently announced management buyout, the team at Master Abrasives UK has been busy developing the company's new website.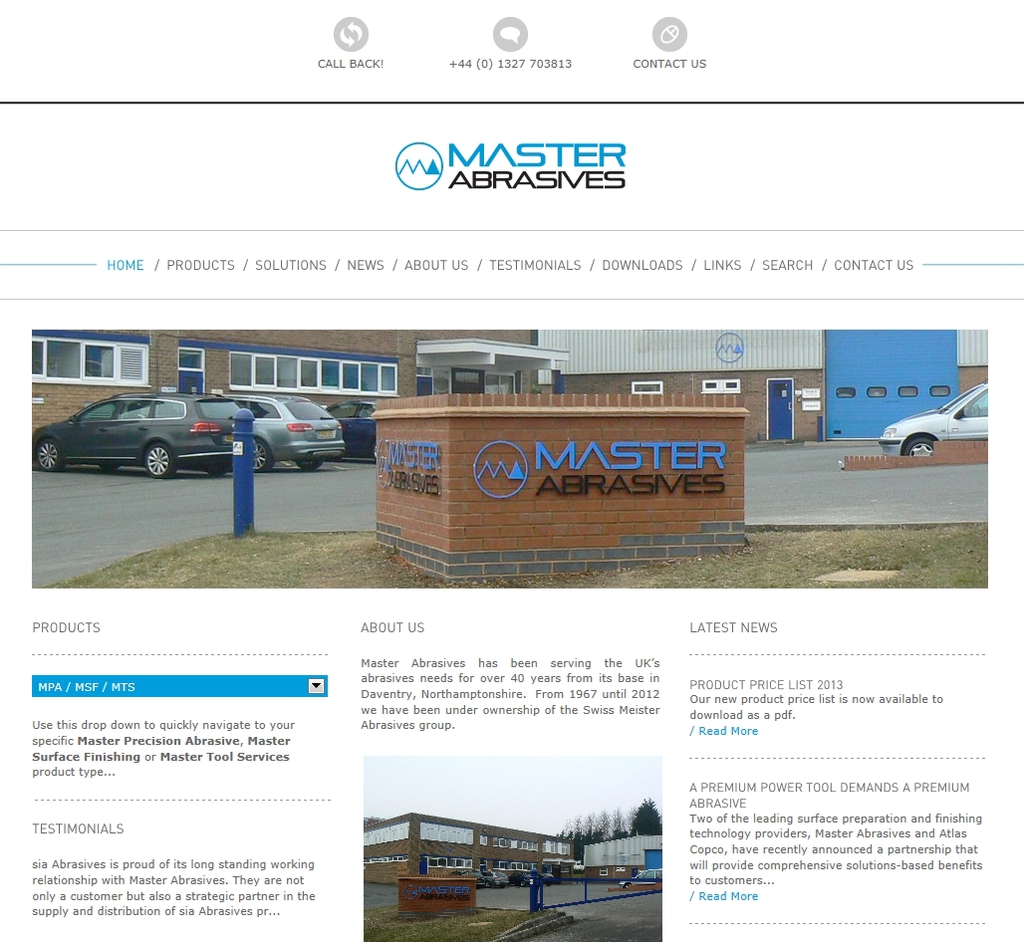 Designed and constructed to provide existing and potential new customers with clear and concise information on the complete range of surface engineering and component finishing solutions offered by the company, the new website (www.master-abrasives.co.uk) is easy to navigate.
The first 50 visitors to go onto the Contact Us page and who fill out the enquiry form stating in the 'your message' section 'request a kit' will receive a free sample box containing burrs and vitrified mounted points.
As well as a powerful Search function, a 'drop down' navigation bar provides quick access to each of three areas. The Master Precision Abrasives section contains details of conventional and super abrasives, as well as grinding quills and dressing systems and tools. In the Master Surface Finishing section visitors can find details of a wide range of surface finishing products, such as mounted points and rotary burrs, Masterflex finishing products, non-woven and rubber products. Details of the range of rotary tools and accessories, along with service and repair options are contained in the Master Tool Services section.
OTHER ARTICLES IN THIS SECTION