ARTICLE
Hot water scrubbing and sweeping
05 January 2019
For tasks that need hot water pressure scrubbing, Nilfisk offers its CS7010 Hybrid combination machines which features dedicated sweeping and scrubbing functions within a heavy gauge, industrial steel unibody frame.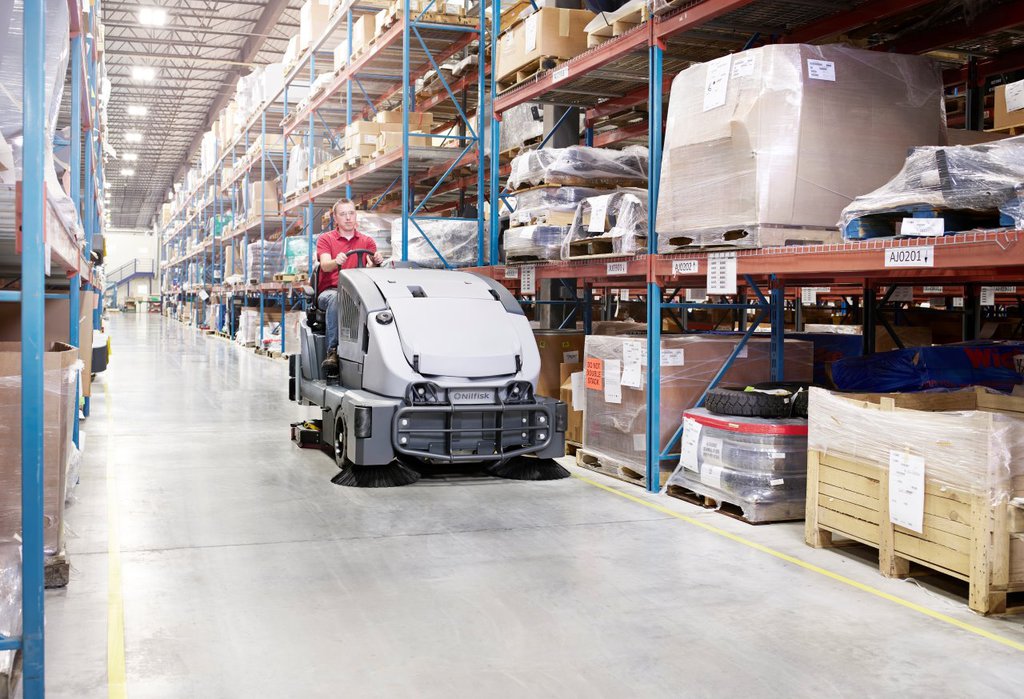 Water can be heated to 55° and used within the scrubbing function with or without concentrated chemical. The unit has an Ecoflex dosing system with interchangeable dual detergent cartridges that are refillable with whatever brand of chemical the client prefers.
The CS7010 is available in three versions: LPG-Hybrid, diesel-Hybrid, and ePower Battery. Efficient, state of the art electric drive technology is included with all models. Maintenance levels are said to be much reduced, with all brushes, brooms and squeegees able to be replaced without the use of tools.
One pass cleaning
Nilfisk says additional design innovation provides for true one pass cleaning, keeping debris dry without introducing scrubbing solution into the debris hopper. The front dry sweeper hopper is corrosion proof and has a 285L capacity and high lift system. The CS7010 also has a DustGuard airborne dust suppression technology that minimises dust pollution at brush level.
Productivity
Productivity levels are critical for large area cleaning in warehouses and manufacturing plants. The CS7010 delivers low cost performance, cleaning 7756m2/h. The trademarked SmartFlow system automatically adjusts the solution flow according to the machine's speed. Less water and chemicals are used as a result, increasing productivity with fewer dump and refill cycles.
OTHER ARTICLES IN THIS SECTION