ARTICLE
Condition-based maintenance made easy
05 December 2019
Vibration levels can indicate the health of a system, so a simple means of keeping an eye on vibration is a boon to any operator. Available to help with this are sensors and systems from ifm electronic.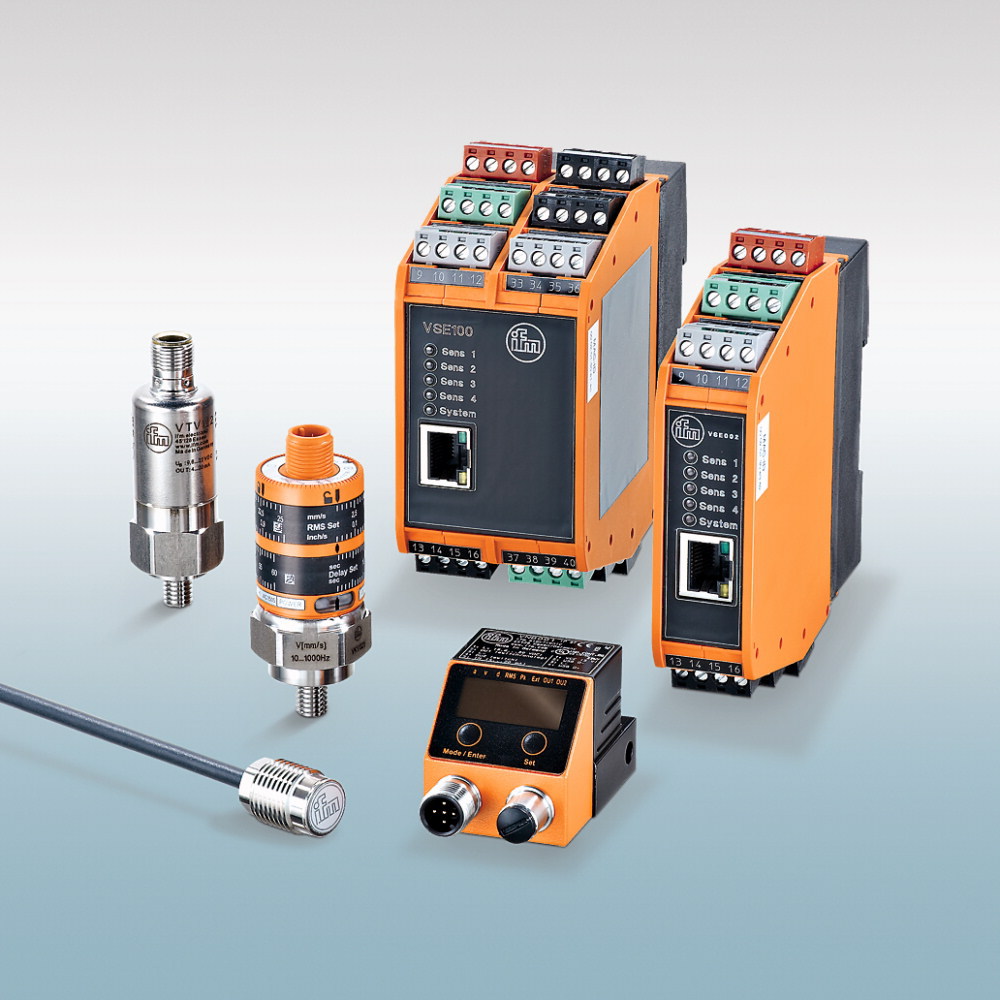 The VKV or VTV vibration monitors are entry-level devices for detecting vibration increases caused by faults such as general imbalance, looseness or misalignment.
At the other end of the scale, the VSE system provides an online 4-channel system, featuring multiple modes and analysis. It connects to Ethernet/ SCADA (with free software) and will monitor rolling element bearings, gear mesh or defects, pump cavitation and more.
In between, ifm offers the VNB series of self-contained vibration monitoring units with three-colour display as well as multiple features.
ifm comments that planning maintenance based on the real condition of assets gives the plant operator better control and boosts efficiency.
The company is committed to working closely with its customers to develop products which precisely match their needs, and it provides expert, readily accessible technical support to help users maximise the benefits they gain from ifm products.
OTHER ARTICLES IN THIS SECTION