ARTICLE
Pump systems for continuous volumetric dispensing
23 January 2020
New pump systems from Nordson EFD provide highly controlled volumetric dispensing of one-part and two-part fluids.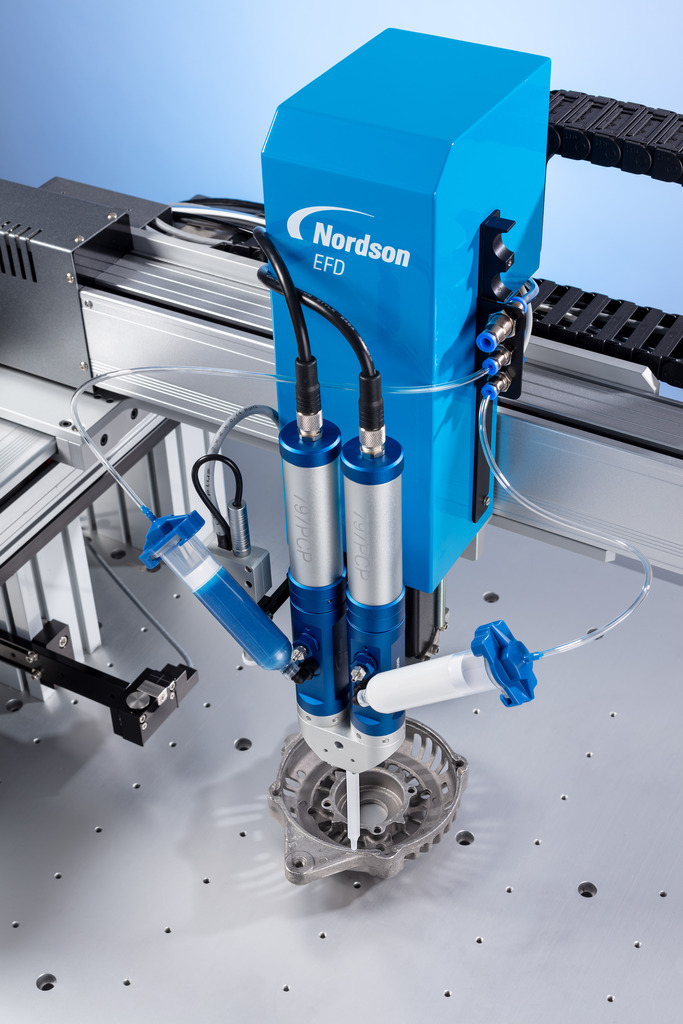 The 797PCP pumps offer precise, repeatable 1K and 2K fluid volumes – as small as 0.01mL per revolution – with deposit volume tolerances equal to ±1%
The design of the pump is based on the progressive cavity principle where its core components — a rotor and stator — form a perfectly sealed metering chamber. As it rotates, the pump allows continuous volumetric dispensing that is unaffected by external factors such as changes in viscosity, fluctuating fluid pressure, and the full-to-empty effect in syringe barrels.
Both the standard and 2K pumps work best when controlled by either 7197PCP-DIN or ValveMate 7197PCP controllers allowing for precise adjustment of dispensing parameters. The DIN rail version offers an intuitive web-based interface. The ValveMate version offers an intuitive touchscreen interface.
https://www.nordson.com/en/divisions/efd/products/volumetric-systems
OTHER ARTICLES IN THIS SECTION