ARTICLE
Boosting the life of wire rope assets
24 September 2019
The Viper WRL (wire rope lubricator) system can increase the life of wire rope assets by up to 300% compared to traditional lubrication methods, according to Viper WRL.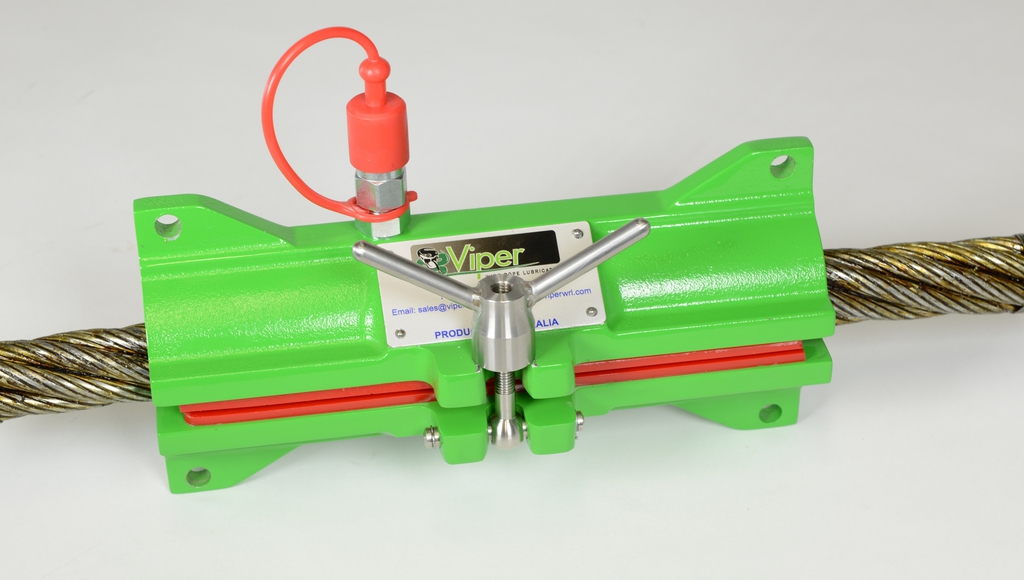 Viper WRL is an Australian owned company that manufactures and supplies wire rope lubrication equipment to the marine, petrochemical, mining and manufacturing industries.
When used in place of manual lubrication, the company says the Viper can reduce relubrication time of ropes from several days to several hours whilst also providing a safer work environment. As the Viper delivers lubricant into the wire rope there is also an environmental benefit with less lubricant used and significantly less waste.
In recent years the company has expanded operations with an additional workshop facility, increased its global distribution network to more than 70 countries, increased personnel from 15 full time employees to 24, and increased sales by 32%.
Rodney Fitzpatrick, owner and managing director of Viper WRL, says: "The Viper Wire Rope Lubricator is now the world leader through continued innovations. The Viper not only provides major savings in equipment downtime, but is a lot safer for workers and the environment."
OTHER ARTICLES IN THIS SECTION