ARTICLE
All-electric injection presses
27 November 2013
Owen Mumford, manufacturer of specialist medical devices, has invested in all-electric injection moulding presses for its 'Phase 5' manufacturing facility at the firm's Chipping Norton site. The all-electric moulding presses include 5 FANUC ROBOSHOT moulding machines and 4 FANUC 6 axes robots.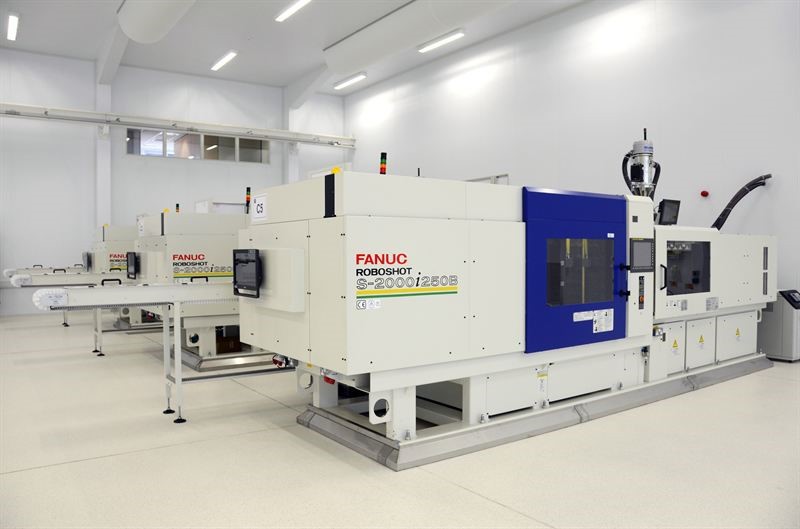 Group operations director, Modestino Graziano, commented: "The facility has been developed with energy savings in mind; and from our past experience of FANUC Roboshot all-electric injection moulding machines, we know the total cost profile of electric machines is lower than that of hydraulic machines."
The five Roboshot S-2000 i250B injection moulding machines are suitable for the precise nature of medical device delivery systems where thin wall and ultra precision moulding is required. Incorporating its newly developed high power servo motor into the injection unit allows injection speeds of up to 1000mm/s to be acheived together with accurately monitored high clamping pressure.
High-quality and stable moulding is maintained by precise backflow monitoring, metering and the rigid construction of the machines. Overall machine control is provided by FANUC's latest control technology based on its CNC control platform.
OTHER ARTICLES IN THIS SECTION