ARTICLE
Compact & versatile
02 December 2013
Pedestrian electric tugs from MasterMover are providing safe materials handling in the manufacture of the latest generation of vehicles from Leyland Trucks.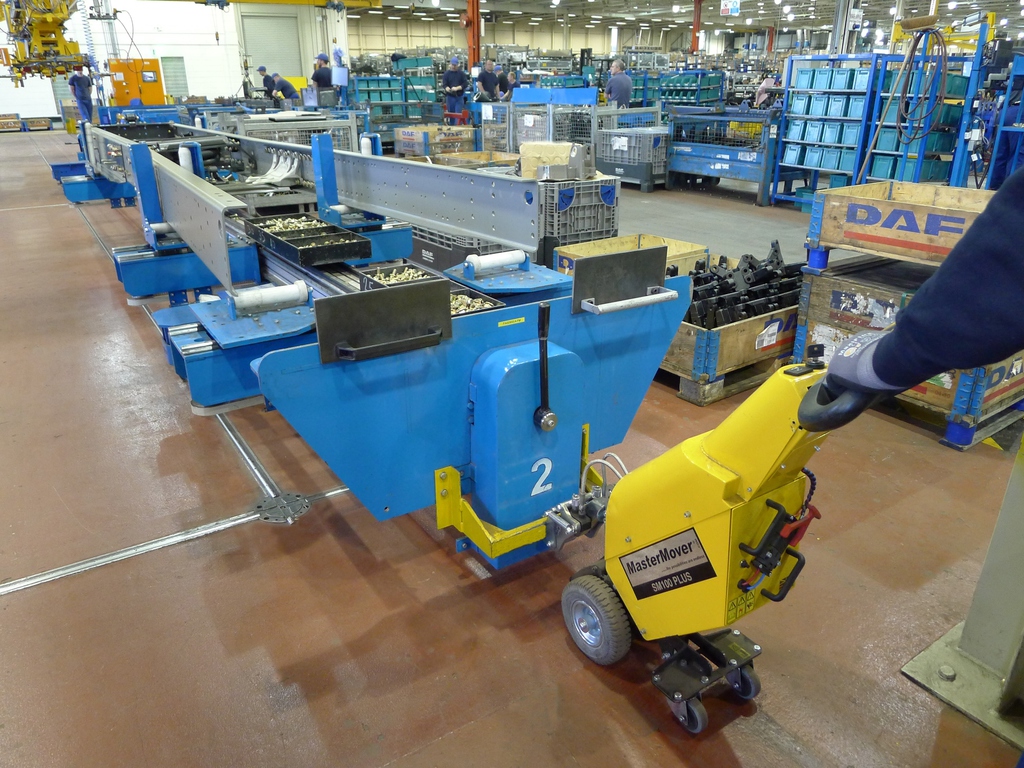 The use of two SmartMover SM100 models allows heavy pre-assembled modules to be moved by a single operator, freeing up valuable manpower.
The SmartMover is a compact, versatile unit capable of moving up to 1,200 kg on castors. When it is coupled to the load, it utilises tractive force to take the weight of the load away from the operator for a comfortable, controlled journey across the factory.


OTHER ARTICLES IN THIS SECTION