ARTICLE
Pallet dispenser
24 January 2014
Packline are UK distributors of the 'Q Systems' 'Pall-Evator' pallet dispensing systems.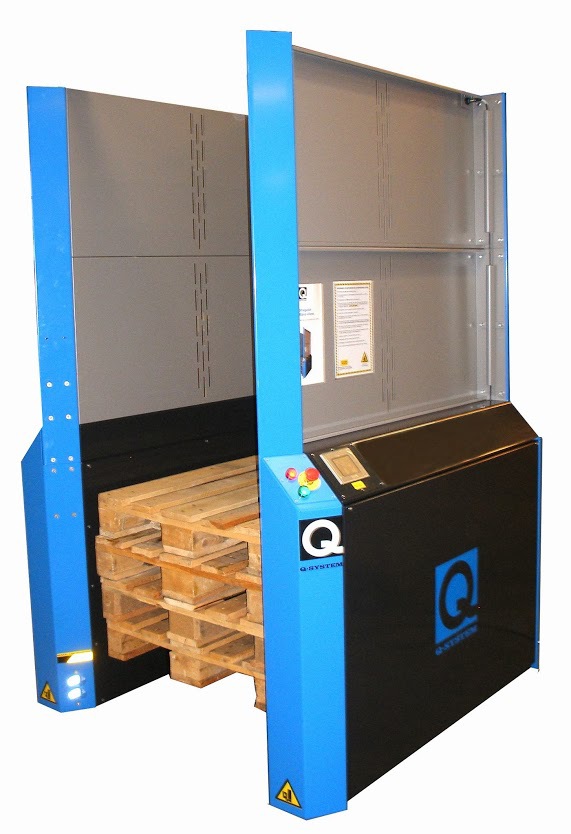 Unlike most other dispensers, the Q Pallet dispenser doesn't require compressed air – this means that it can be placed anywhere there is a power point nearby.
The pallet dispenser automatically stacks or destacks one pallet at a time. One push on the control panel turns it from stacking to destacking mode, and it is possible to load or unload a whole stack of pallets at once.
Suitable for all pallet types, the range includes the standard Pall-Evator, the Pall-Evator for 1/2-Euro pallets, the Pall-Evator Double Deep to load or unload at once two stacks of pallets placed end to end; the Pall-Evator Tower, and the Pallet Dispenser IN-LINE system for integration into a conveyor system.
OTHER ARTICLES IN THIS SECTION