ARTICLE
Multi-gas monitor
04 March 2014
Oldham is pleased to confirm that its multi-gas area monitor, the BM 25, remains in its product portfolio after the sale of Oldham to Industrial Safety Technologies (IST) on October 31, 2013.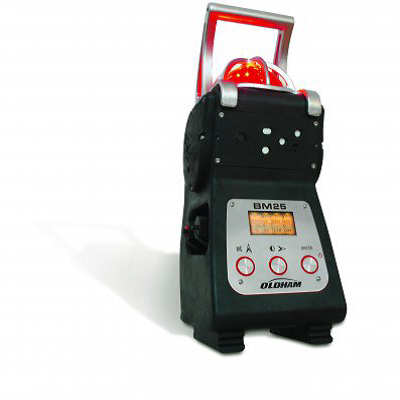 Powered by a NiMH battery pack, the BM 25 offers up to 170h of continuous run time. Other standard features include STEL and TWA values, as well as a datalogging capacity of more than four months. Multiple units can be grouped using optional alarm transfer kits. This protects larger areas by transferring alarms from one BM 25 to the next.
An intrinsically safe trickle charger is also available for long-term area monitoring in classified zones.
The BM 25 is a rugged, durable mobile monitoring system with global certifications, flexible signal options, and a wide array of applications. It detects one to five gases for mobile or temporary work applications, team protection, area surveillance or places where fixed detection systems are not suitable.
OTHER ARTICLES IN THIS SECTION