ARTICLE
Compact control
20 May 2013
Crowcon's new Vortex FP Compact control panel increases the flexibility of its flameproof product range.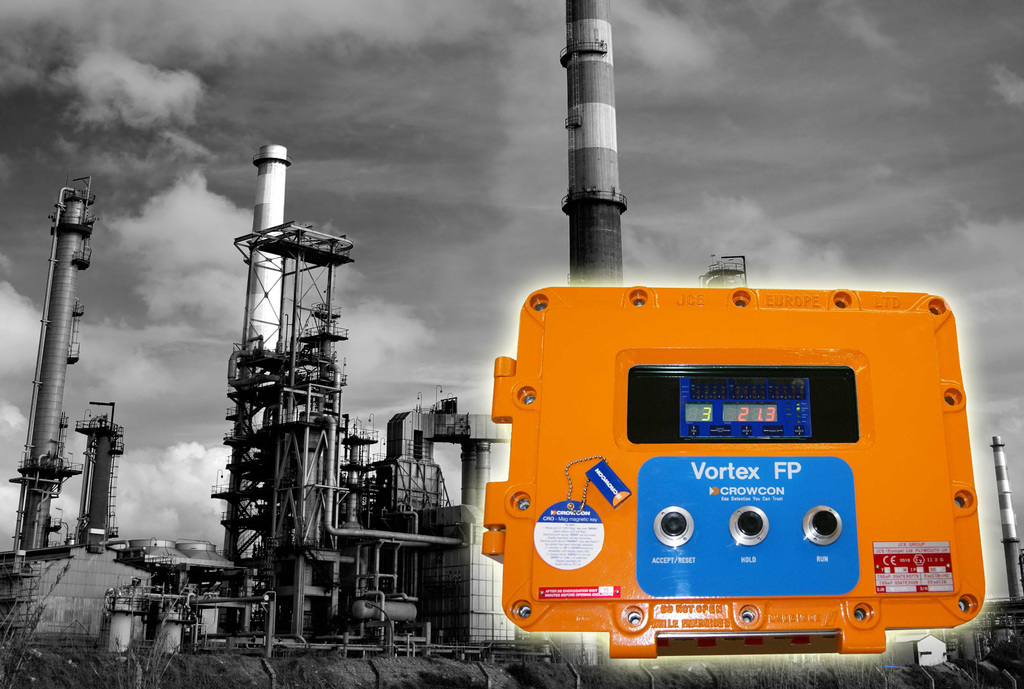 As with the existing Vortex FP, the FP Compact is designed to monitor toxic and flammable gas detectors or fire detectors where there is a need for the control system to be installed in Atex Zone 1 and 2 hazardous areas. Its more compact size, however, means it is particularly suited to confined spaces such as analyser shelters in refineries, offshore rigs or FPSO (floating production, storage and offloading) installations.
All day-to-day operations can be performed without having to open the panel's enclosure: gas levels, alarms and faults are viewed at a glance through a window and all system functions are accessed either via buttons or a 'Crowmag' magnetic key (supplied). This means the entire system can be checked at a glance without a 'hot work' permit being required, which in turn means adjacent areas can remain online, saving time and money.
The standard Vortex FP contains up to 24 relays and can monitor up to 12 gas/fire detectors; the FP Compact contains up to 16 relays and can also monitor up to 12 detectors.
OTHER ARTICLES IN THIS SECTION