ARTICLE
Deep-cycle batteries
19 March 2014
Based on more than 85 years of industry experience, Trojan Battery's deep-cycle batteries are designed to withstand the rigors imposed on them by handling and storage machines.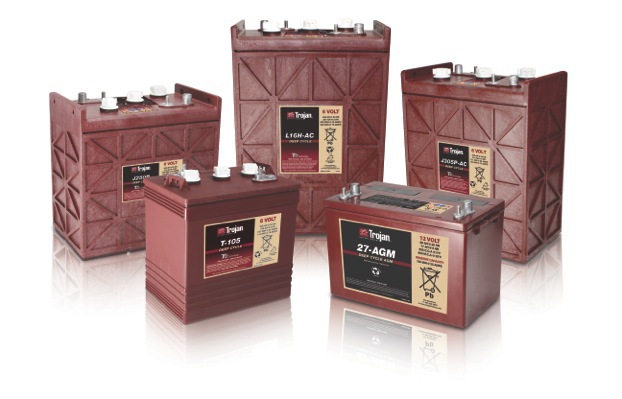 Trojan's extensive engineering expertise, advanced testing procedures and state-of-the art manufacturing ensure the quality and performance of its US-made, deep-cycle batteries. Whether flooded, AGM or gel types, deep-cycle batteries are suitable for forklift and access equipment because they are optimised for the deep discharge and recharge cycling characteristic of daily machine operations.
Proper maintenance of deep-cycle batteries helps provide maximum performance and longer battery life.
OTHER ARTICLES IN THIS SECTION