ARTICLE
Maintenance software simplicity
17 June 2014
The Workmate Planned Maintenance & CMMS Software system provides affordable and easy to use functions for engineers, to help maintain plant, facilities and equipment.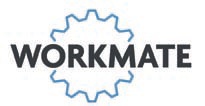 Intuitive Functional System
Workmate Planned maintenance & CMMS software solution is very easy to Install & use, no matter what data you have.
Great Value CMMS System
In a market where computerised Maintenance management systems can cost tens of thousand of pounds, Fully Featured Workmate starts at £1490
One Stop shop
We look after you throughout the whole process. Workmate is designed Developed ad installed by us. We calso look after all your training and support.
Bespoke system development
Workmate is an off the shelf system bur we can offer bespoke development of the system, which menas it can suit your business. Workmate CMMS is developed by Cayman Venture.
We have been developing maintenance systems since 1991.
OTHER ARTICLES IN THIS SECTION