ARTICLE
Outstanding export performance
13 August 2014
Street Crane Company has been recognised in the Sunday Times/HSBC Fast Track Awards for outstanding growth in export sales.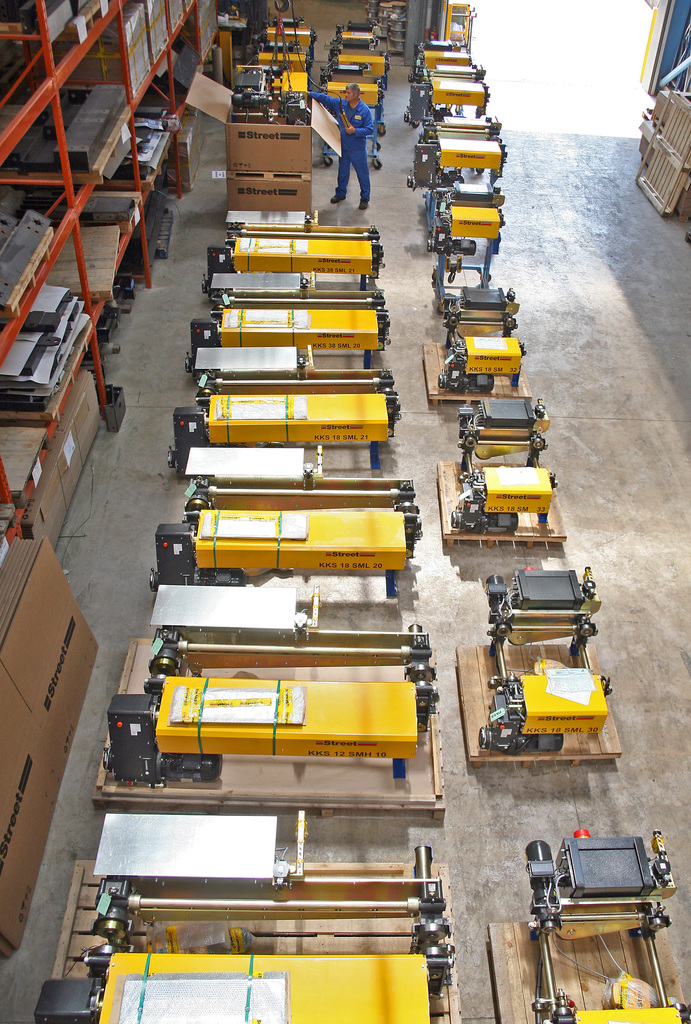 Over the last two years the company has achieved an average annual growth rate in export sales of 33.4%, with exports now accounting for £19m, 67% of the company's £28.2m turnover.

Andrew Pimblett, MD, says: "Exporting began as a response to the decline of traditional manufacturing in the UK, but has proven a force that has not just sustained, but energised the home business. To meet the rigorous demands of our home and multiple export markets we invested heavily to create the ZX electric wire rope hoist, a flexible, robust and competitive range of hoists that meets the needs of crane applications up to 80t. This gave us the platform for export sales and an advanced and more competitive product to sell at home."

Investment continues and the company is soon to commission a new factory that will give it the capacity to double hoist production. With more than 80 international distributors, the company has representation in every developed industrial market in the world. "We are not just a hardware vendor, but provide our dealers with a full package of support including training, bespoke design and costing software, country based back-up in key markets and an active programme of product development and support," Pimblett concluded.
OTHER ARTICLES IN THIS SECTION