ARTICLE
Moving on air
12 October 2016
Solving's Air Bearing Load Modules or Air Skates use compressed air to enable heavy loads to be moved in any direction on a thin film of air no thicker than a piece of paper.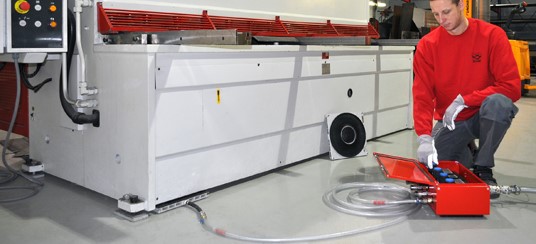 Flexible membranes, constructed from layers of neoprene bonded to a rigid aluminium backing plate, inflate by a few centimetres to lift the load off the floor; the air then escapes between the membrane and the floor to create a virtually-frictionless medium on which to move large machinery.
Air Bearing Load Modules enable machinery from 10 to 1000t to be moved on sets of 4, 6 or 8 lightweight low profile aluminium air skates. Damage to a factory floor surface can be avoided, and the horizontal force required to move the load 'on air' can be as low as 2 to 5kg/t.
The complete kit includes load modules, interconnecting hoses and couplings, control box and the supply hose required to connect to a compressor or factory air supply.
OTHER ARTICLES IN THIS SECTION