ARTICLE
Compressed air efficiency: New white paper
24 March 2017
A white paper from BOGE Compressors reveals the ways in which businesses using compressed air can save money through sensible control measures and make money by increasing output.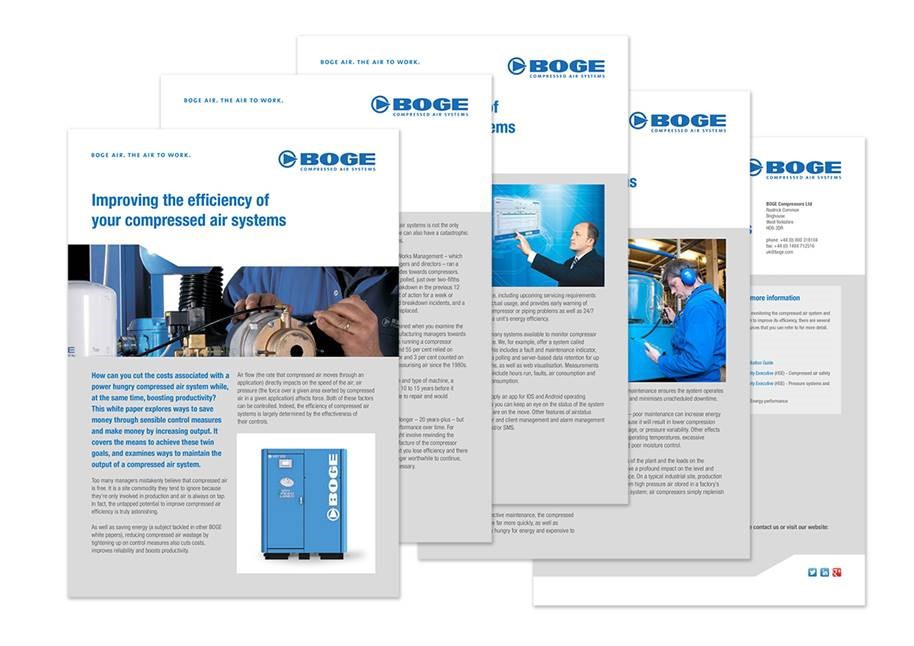 BOGE believes many managers overlook the day-to-day cost associated with generating compressed air. The company's new white paper is designed to help manufacturing and process firms to take control of the efficiency of their compressors and make savings in the process.
The white paper, 'Improve the efficiency of your compressed air systems,' covers the means to achieve these goals, whilst maintaining the output of a compressed air system and boosting reliability. Readers will learn about the measures available to them to enhance efficiency, including: effective compressed air system controls, variable speed drive technology (VSD), and data monitoring, among others.
BOGE's general manager, Mark Whitmore, explained: "This is one of the most in-depth compressed air guidance documents available to industry. It presents both the problems many manufacturers experience in trying to achieve efficient compressed air production and the solutions. Our hope is that with this white paper we can help businesses boost their efficiency and improve reliability; that's why we've made it available as a free download."
The white paper can be downloaded free of charge from the BOGE website.
OTHER ARTICLES IN THIS SECTION