ARTICLE
Stocking up on specialist bearings
31 March 2017
Specialist supplier of miniature bearings, SMB Bearings, has introduced a new range of 316 grade stainless steel ball bearings to its catalogue. These have been specially selected for customers with applications in harsh environments, which the bearings can withstand due to their marine grade stainless steel construction.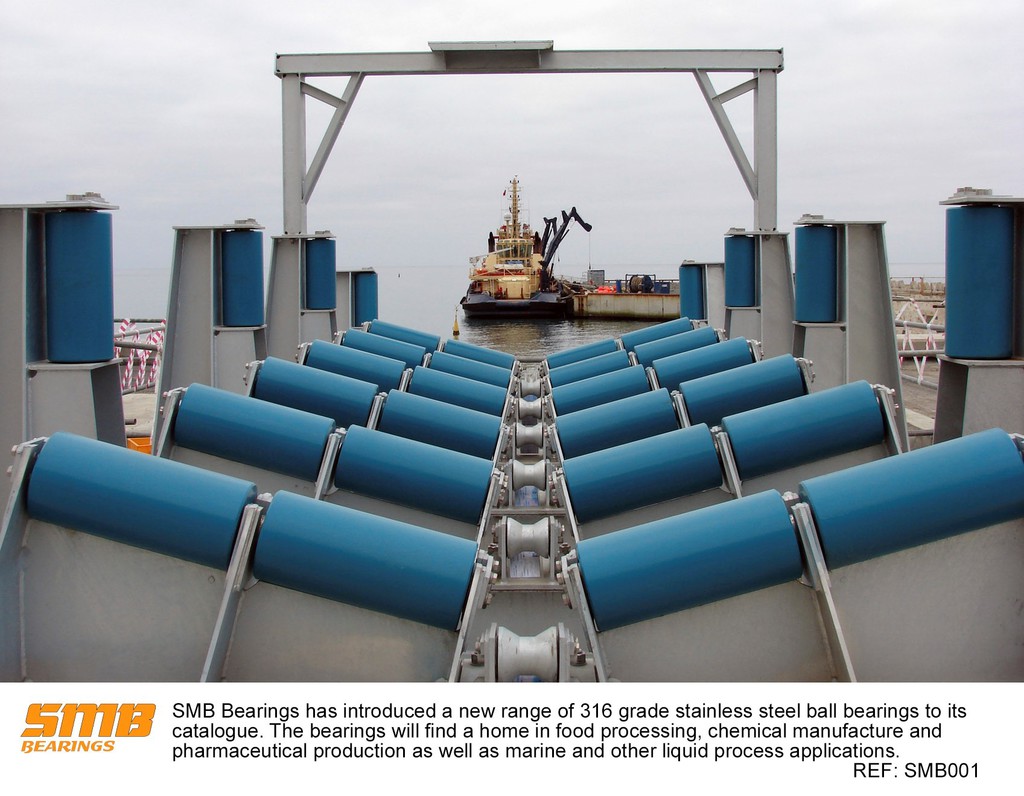 The bearings will find a home in food processing, chemical manufacture and pharmaceutical production as well as marine and other liquid process applications.
The 316 bearings withstand temperatures to 500°C (if supplied without cages) and are highly resistant to seawater, salt spray and chemicals. The company says the key difference between 316 stainless steel bearings and other stainless steel bearings is the addition of molybdenum to the metal – an alloy which drastically enhances the corrosion resistance of the bearing.
The full SMB bearings range includes miniature and instrument bearings, plastic bearings, ceramic bearings, stainless steel bearings, thin section bearings and low noise electric motor bearings.
SMB Bearings supplies 316 stainless steel bearings with polyethylene, PEEK or PTFE cages – all of which provide excellent corrosion resistance to water, salt water and most chemicals. When used in either a PEEK or PTFE cage, the bearings can sustain temperatures of up to 260°C. What is more, bearings from this range can be used in cryogenic applications down to -250°C, depending on the cage material.
Bearings made with 316 stainless steel can be used for marine applications that operate above the waterline, and can also be effective when the bearing is temporarily submerged, providing it is regularly washed down with clean water.
316 stainless steel relies on the presence of oxygen to regenerate the passive film on the surface of the steel and, as a result, 316 stainless steel is a less suitable option if the bearing is permanently submerged. For example, in a low oxygen marine environment, when there is no flow of water, the bearing steel may be prone to pitting corrosion.
While the 316 range is ideal for use in harsh environments, bearings manufactured from this material semi-precision and are only suitable for relatively light loads. The more commonly used 440 grade bearings are more ideal for high load and high precision applications – however, 440 grade bearings will suffer from corrosion in the harsh environments in which 316 grade stainless steel could survive.
In addition to its advantages for marine applications, SMB's range of 316 stainless steel bearings are also suitable for use in the food and beverage industry and the company can provide a relubrication service to replace the standard lubricant supplied with 316 stainless steel bearings with a food grade lubricant.
OTHER ARTICLES IN THIS SECTION