ARTICLE
Compressor rental service
05 April 2017
Through its total compressor rental service, BOGE aims to help businesses cost effectively meet both short- and long-term demand for compressed air.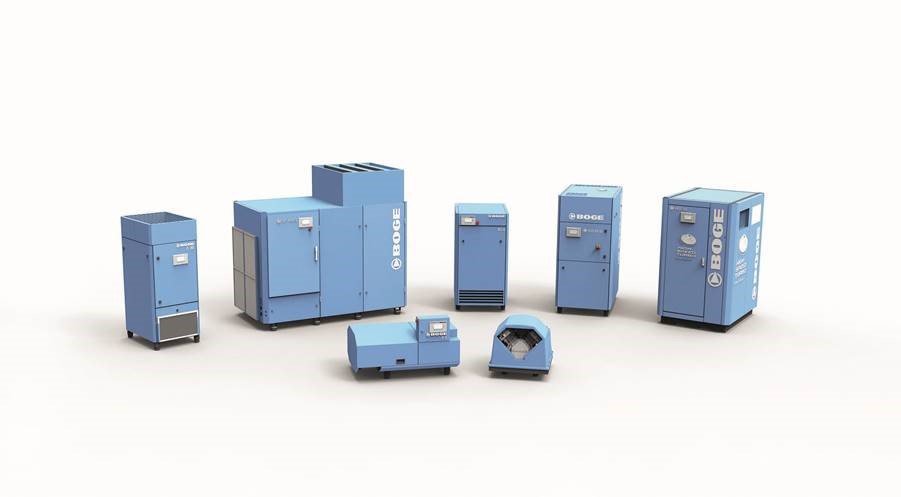 The service offers businesses an alternative to owning and maintaining their own compressors. BOGE and its network of distribution partners specify compressed air systems based on the needs of each business, ensuring customers are consistently supplied with the correct volume of compressed air required. Skilled engineers oversee a fast installation and commissioning process and provide 24/7 nationwide service and maintenance support as part of the monthly fee.
BOGE offers a wide range of industrial air compressors, including oil lubricated and oil free screw compressors from 1 to 480HP. It also supplies a complementary range of compressed air equipment from filters and dryers to condensate management equipment. This allows businesses to quickly and easily source everything they need from a single supplier.
"Renting a compressed air system is proving increasingly popular in sectors like food and beverage, packaging and general engineering, as more businesses begin to realise how affordable it is," says Mark Whitmore, general manager at BOGE Compressors. "BOGE's rental service is designed to make hiring a compressor as easy as possible. We take care of the specification, installation, servicing and maintenance, as well as all the admin, so customers can focus on their day-to-day responsibilities and have peace of mind that compressed air will always be available when they need it."
OTHER ARTICLES IN THIS SECTION