ARTICLE
Plastic bearings make the grade
03 August 2017
Miniature and specialist bearings provider, SMB Bearings, has launched a range of corrosion resistant, non-magnetic plastic bearings.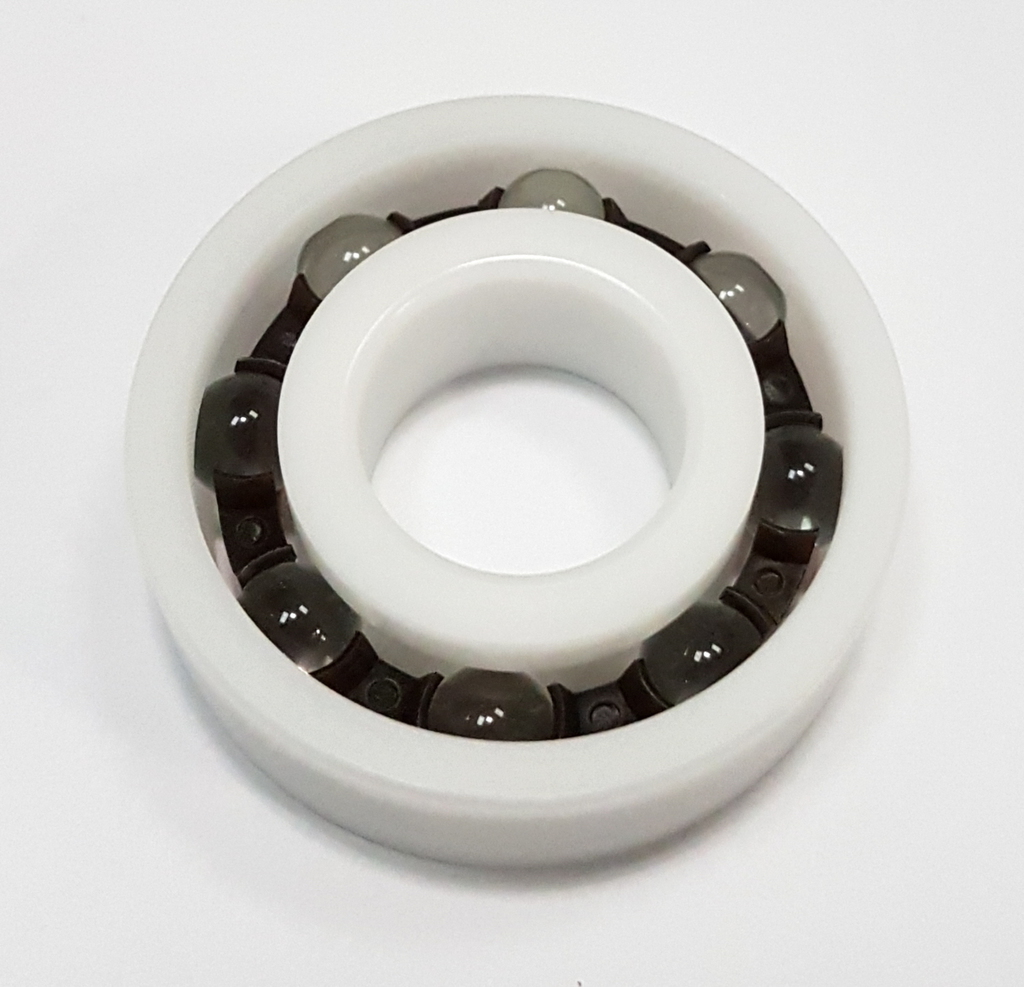 Bearings used across the chemical, pharmaceutical and food industry need to be able to handle corrosive fluids and materials. Those used in food applications need to cope with regular wash-downs and must also meet strict hygiene standards. Plastic bearings are non-corrosive and are usually unlubricated which makes them ideal. The standard range are acetal resin with glass or 316 stainless steel balls but they can be offered in a variety of materials from PEEK to PVDF to cope with a wide range of corrosive fluids.
As the material is relatively soft, plastic bearings should only be used in low load applications. They are normally used in lower precision applications, such as conveyor rollers and trolleys.
OTHER ARTICLES IN THIS SECTION