ARTICLE
SIL3 certification for diagnostic controller
14 March 2019
The Partial Stroke Function of Bifold's EHPC210 diagnostic controller is now SIL3 Certified according to IEC 61508:2010 Parts 1-7 and meets requirements providing a level of integrity to:Systematic Integrity: SIL3 Capable.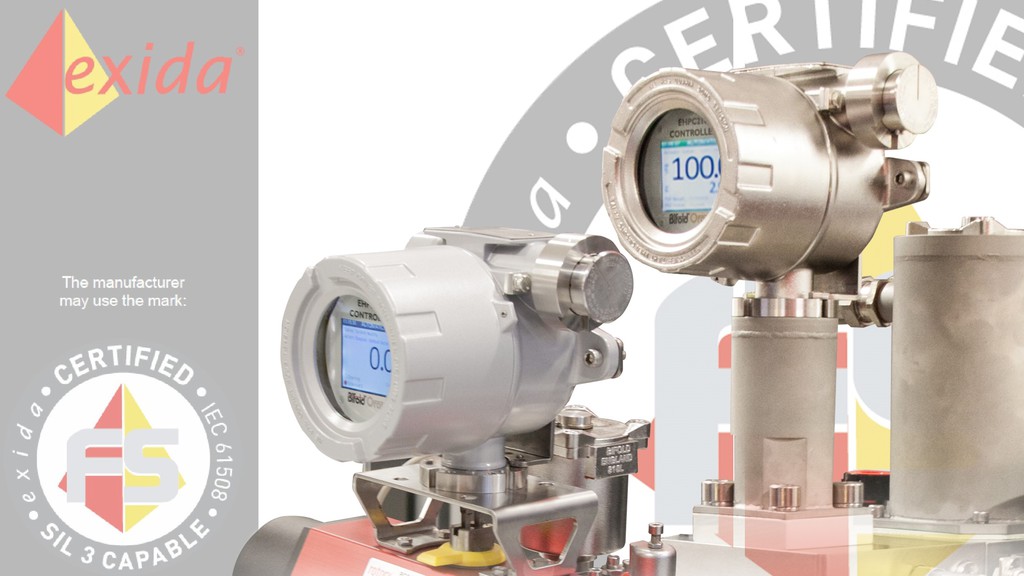 In obtaining SIL3 certification, Bifold Orange partnered with Exida, a global supplier of functional safety products, services and certifications.
Exida certified the product reliability, design and engineering processes for the Bifold Orange EHPC210 Universal Controller as SIL3 capable per International Electrotechnical Commission (IEC) 61508.
The EHPC210 is a smart controller solution operating a single solenoid for partial stroke testing in pneumatic and hydraulic valve actuation. It is designed to meet the basic legislation requirements to perform a partial stroke test and to record the results. The controller can interface with a valve switch box or has the added benefit of integral position feedback.
The EHPC210 can be retrofitted to existing systems to allow partial stroke testing to be performed. The controller incorporates graphic display integrated rotary feedback measurement, low power modes, ESD monitoring and control.
The enclosure assembly allows installation in zone 1 or zone 2 hazardous areas. The controller features HART and Modbus communication as well as fully configurable control logic allowing hard wired interface to a local control panel or the clients control system. The controller records the time, valve position and pressure at the actuator (separate pressure transmitter required). It uses this data to provide a graph for local visual indication, actual safety factor calculation and alarm status.
Bifold says using the controller in association with its zero bleed (in steady state position) solenoid technology can improve valve control, system power efficiency and reliability.
OTHER ARTICLES IN THIS SECTION