ARTICLE
Monitors compressors
26 April 2013
Atlas Copco has launched SmartLink, a new data monitoring programme for compressors.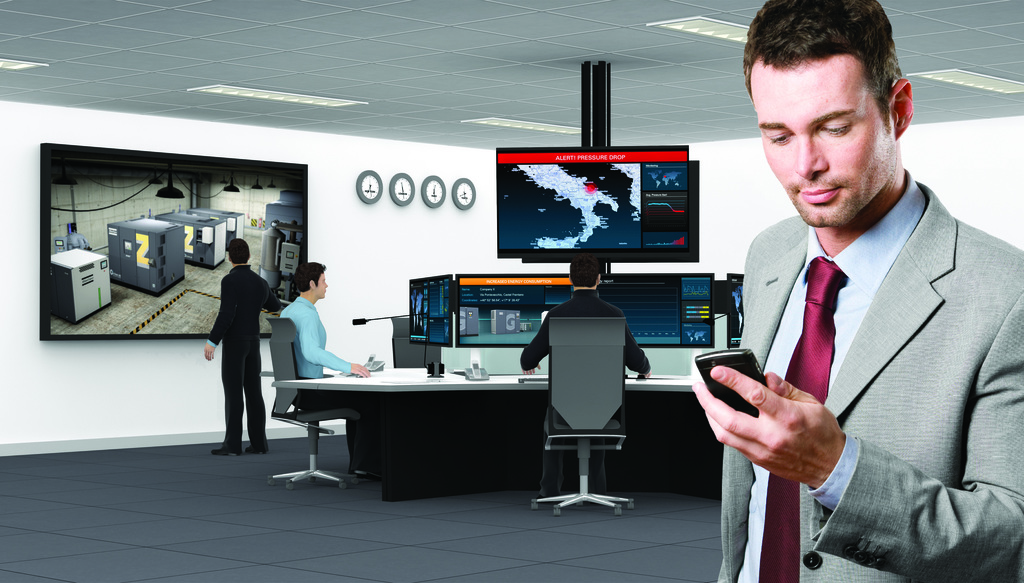 The programme intelligently gathers, compares and analyses data to help compressed air users increase maintenance and service efficiency. Making smart use of connectivity, data monitoring and business intelligence, the data monitoring program enables the monitoring of productivity on a 24/7 basis.
SmartLink helps to predict potential problems (and thus anticipate them); and shows how and where production can be optimised and energy saved.
There are three different options: SmartLink Service which enables the user to easily schedule maintenance visits as they have an overview of machine data and the time left before a service is due. The service log book is just one click away and the online link with Atlas Copco allows them to request and receive quotes for spare parts or additional services quickly.
The second option, SmartLink Uptime, allows the user to be informed by email or SMS if there is a problem with their compressed air production. Based on this information actions can be taken to avoid the risk of breakdown. It is possible to visit the website at any time and see the warning/shutdown status of the machines and a history of previous notifications.
Finally, SmartLink Energy enables the continuous monitoring and analysis of the energy efficiency of a compressor room. The user defines the performance indicators (such as air pressure) and the benchmarks and immediate improvements can be made when needed. The results can be used for energy monitoring according to ISO50001.
OTHER ARTICLES IN THIS SECTION