ARTICLE
Electric boiler provides a cure
25 July 2013
Fulton has supplied Prysmian Group's Bishopstoke facility a skid-mounted electric boiler and ancillaries, steam from which is being used to cure the insulation applied to the company's 6491b low fire-hazard wiring cable.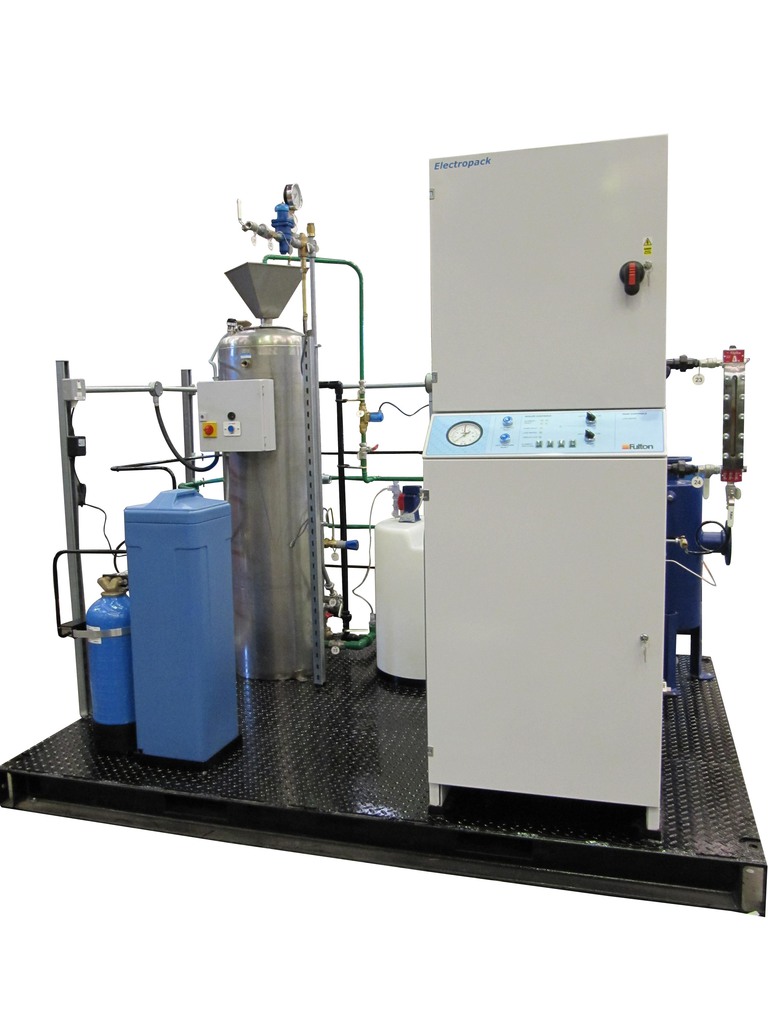 Prysmian's Nicolas Chevaux explains that curing is used to strengthen and increase the heat resistance of the insulation: "Without the process, the insulation would have a lower temperature resistance and hence the cable would have a lower current rating."
Following manufacture, batches of up to 16 drums are placed into a container where steam from Fulton's EP100 Electropack boiler system is injected to start a curing process that can take up to 12h at 80°C.
Chevaux says that an electrically-heated boiler was specified as it can be applied as a point-of-use steam source without the need for a separate plant room, making the system quicker, easier and cheaper to install.
Fulton's Electropack range comprises seven models designed for steam loads between 29 and 160kg/h. Units are packaged in an attractive case and all services are connected at the rear for easy installation.
OTHER ARTICLES IN THIS SECTION