ARTICLE
Linear and rotary combination
24 July 2013
R. A. Rodriguez is introducing a range of IEF Werner rotaryARM swivel arm modules that are designed to work in combination with the company's linear motion modules to create fast, cost effective automation systems that, the company says, have many advantages over traditional robots.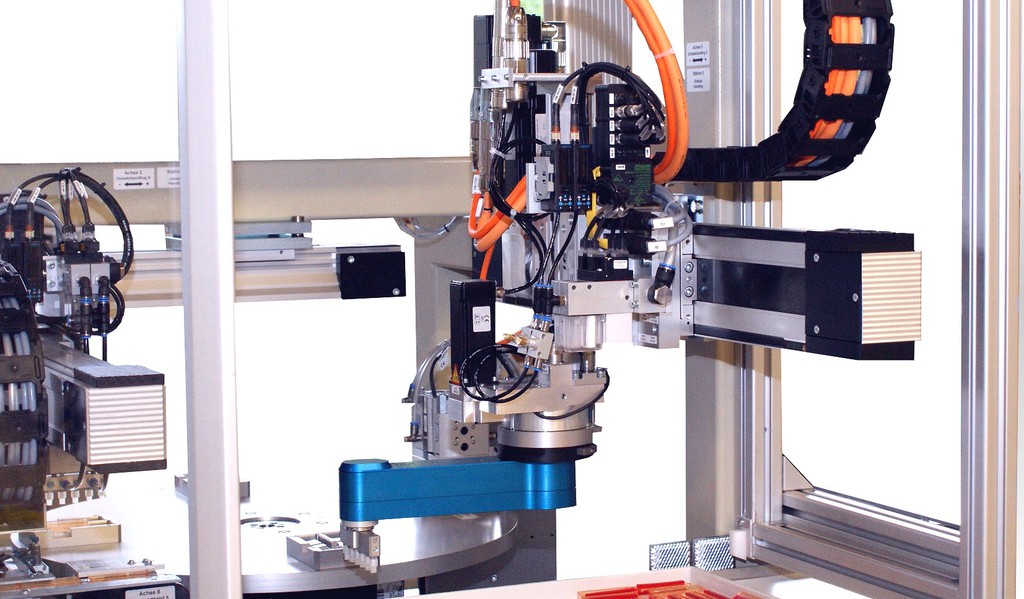 The simple and compact design of the swivel arm module can be complemented by an integrated turning axis for the gripper, creating a space-saving solution. The new rotaryARM design allows continuous rotation resulting in reduced cycle time. Simplified routing of pneumatic and electric cabling is made possible by using an integrated rotary feed through.
Developed to enhance the component handling for palletising applications the simple design and slim construction results in a low mass of movement. This combined with the integrated turning unit, servo motors and absolute encoders ensure rotaryARM's high speed and repeatable accuracy.
R. A. Rodriguez says that in combination with an IEF Werner x-axis linear module, rotaryARM has a bigger range compared to SCARA robots. The stroke of the x-axis can be individually specified to suit the customer's application, therefore increasing the range of the working envelope. Three standard variants are available from R. A. Rodriguez.
OTHER ARTICLES IN THIS SECTION