ARTICLE
Baking automation
30 May 2013
Mitsubishi Electric offers a wide range of products and services for the baking industry, ranging from the automation of simple inverter-controlled dough mixing applications that can improve Overall Equipment Effectiveness (OEE) by means of a patented algorithm, to robot technology for increasing production.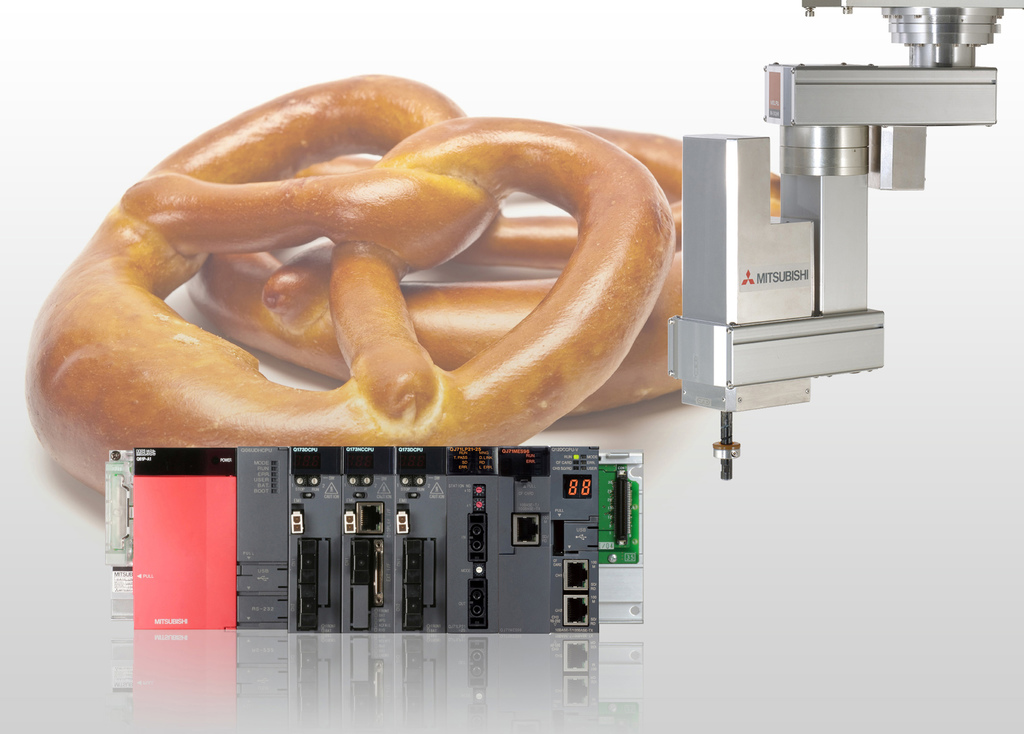 Production, energy and quality data can be communicated continuously using the MES-IT interface module; production data and test results are recorded during each stage of production, from individual processes to whole production operations, and transferred in real time directly to higher-level systems.
Mitsubishi Electric robot technology can also help to reduce energy consumption. For example, continuously operated overhead robots can typically result in energy savings of around a third compared with a spider robot.
OTHER ARTICLES IN THIS SECTION