ARTICLE
Compact controller
20 August 2013
The IQ422 is the second variant in Trend Control Systems' family of IQ4 main plant controllers and builds on the success of the recently launched IQ41x series.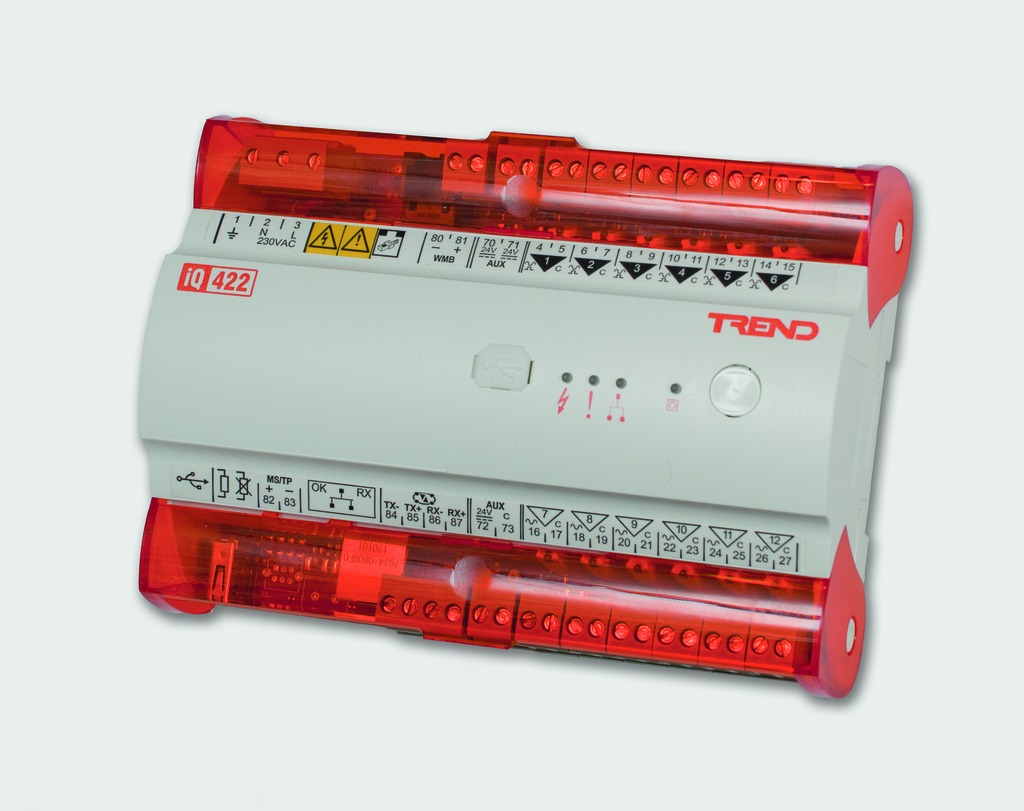 The company listened to customer requests for a flexible device and has devised a solution that uses the six input/six output formation, meaning that it can be used in small to mid size applications, as well as larger installations such as multi-tenanted office complexes. With dimensions of just 116x157.5mm, the IQ422 has a very small footprint.
The unit has features that simplify installation, engineering and commissioning, and is particularly suitable for energy efficient, highly distributed local control of services such as boiler plant, underfloor heating, natural ventilation, VT circuits, air handling units and air conditioning terminal units. It acts as a state-of-the-art upgrade to the IQ222 and IQ3xact products and comes in 24 and 230V variants.
OTHER ARTICLES IN THIS SECTION