ARTICLE
Plug and play dryers
08 November 2013
A range of skid-mounted heatless pressure swing adsorption (HPSA) dryers designed for compressed air/nitrogen applications can be supplied by Hi-line Industries.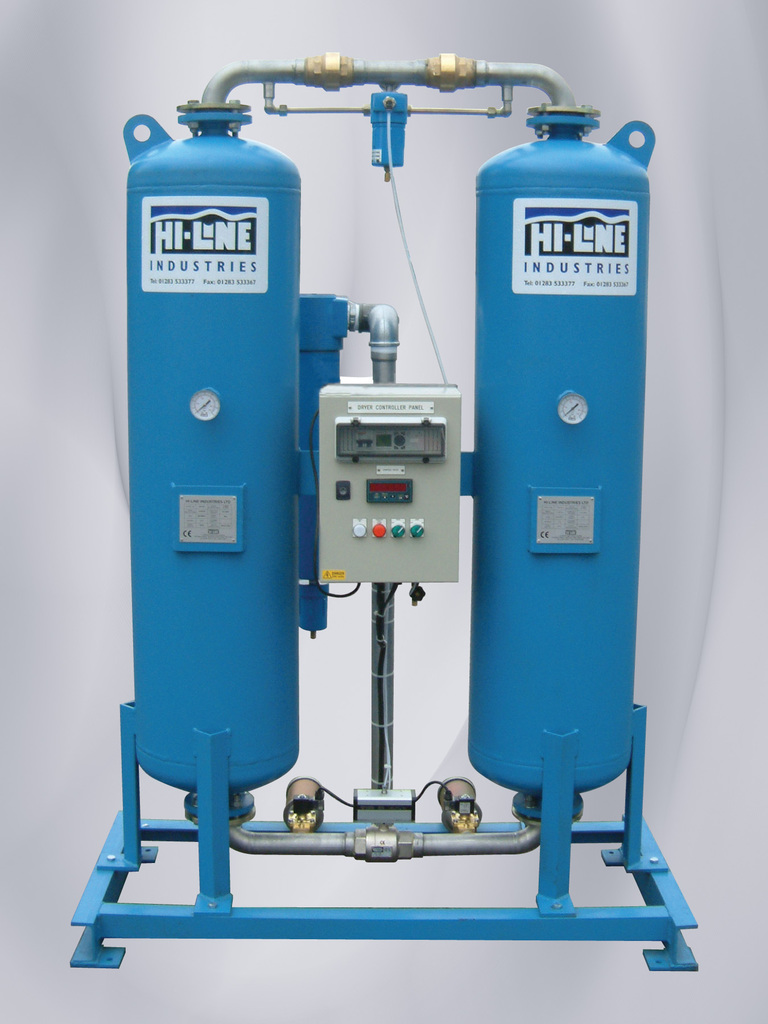 Many products are offered on next-day delivery and bespoke versions can be ordered, including private label dryers where required for OEM customers.
A total of 14 ex-stock products can be supplied covering flow capacities from 80 to 1400 scfm (136 to 2380Nm3/h) when operating at standard up to 11Barg and 35°C process conditions. All dryers are offered as plug-and-play products, with built-in filtration packages providing both pre- and after-process product filtration as standard. They also feature positively driven valves and full-flow non-return check valves.
Products have been designed for long-life, fully automatic and trouble-free operation. They use Dri-Zorb 27 desiccant media and deliver constant low dewpoints of -20 to -40°C as standard, while using the minimum amount of regeneration air.
OTHER ARTICLES IN THIS SECTION