ARTICLE
Hoists lift workplace safety
07 November 2013
Hot-galvanising company, Helling & Neuhaus, in conjunction with Terex Material Handling and with input from the industrial employers' mutual insurance association, has developed a solution which allows operators to work beneath suspended loads.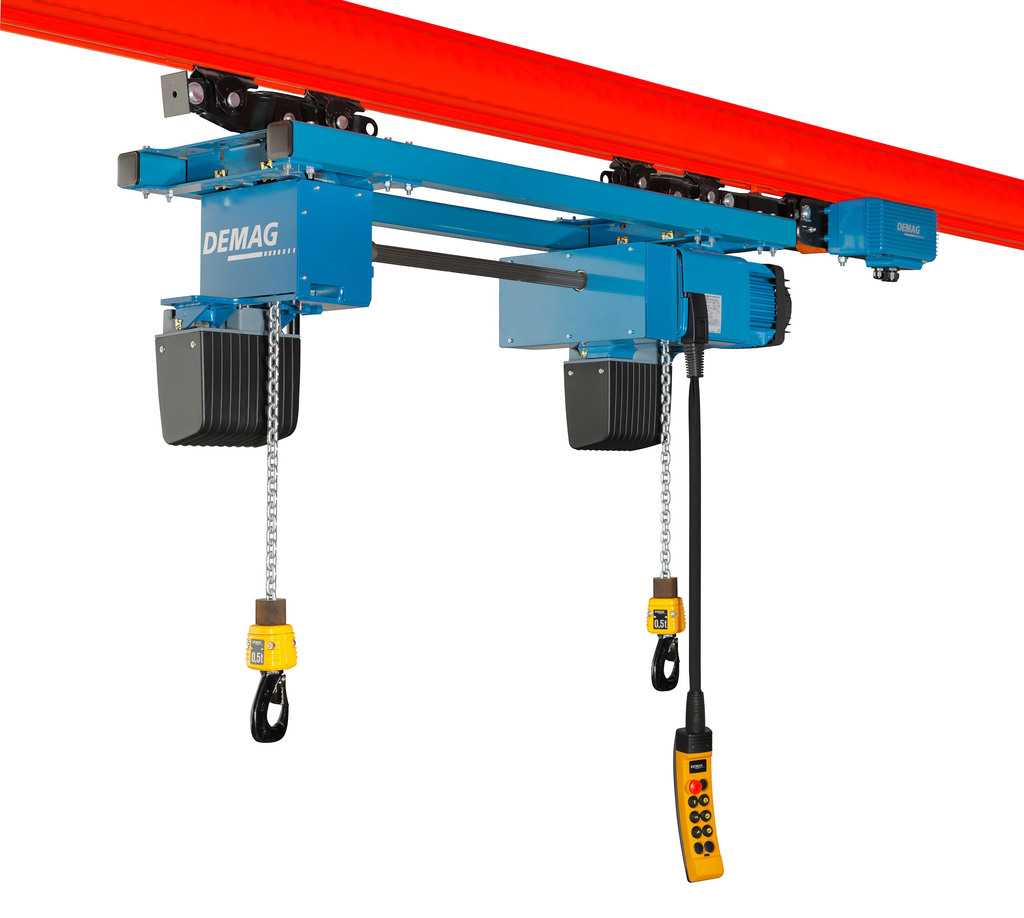 The lift and lower sections of two Helling & Neuhaus conveyor lines have each been equipped with two Demag LDC-D size 10 double chain hoists, which are connected by means of a tandem control system. According to the manufacturer, this concept, which satisfies the requirements of BGV D8 Plus hoists, is an innovative solution, which provides maximum safety for a wide range of industrial applications.
Developed for transporting long materials and spreader operation, the LDC-D has two mechanically synchronised chain lead-offs, which are rigidly connected to each other by a common frame. The LDC-D unit drives a separate lifting block that has its own chain drive via a connecting shaft.
To accommodate load-dependent lifting speeds of up to 24m/min, the LDC-D units are designed for high handling rates. In addition, they provide for longer chain service life as there are no additional chain return sprockets.
OTHER ARTICLES IN THIS SECTION