ARTICLE
New feature for CMMS
22 January 2014
eMaint EMEA has released a new feature for its flagship product, eMaint X3 CMMS, that will allow users to streamline their parts ordering process.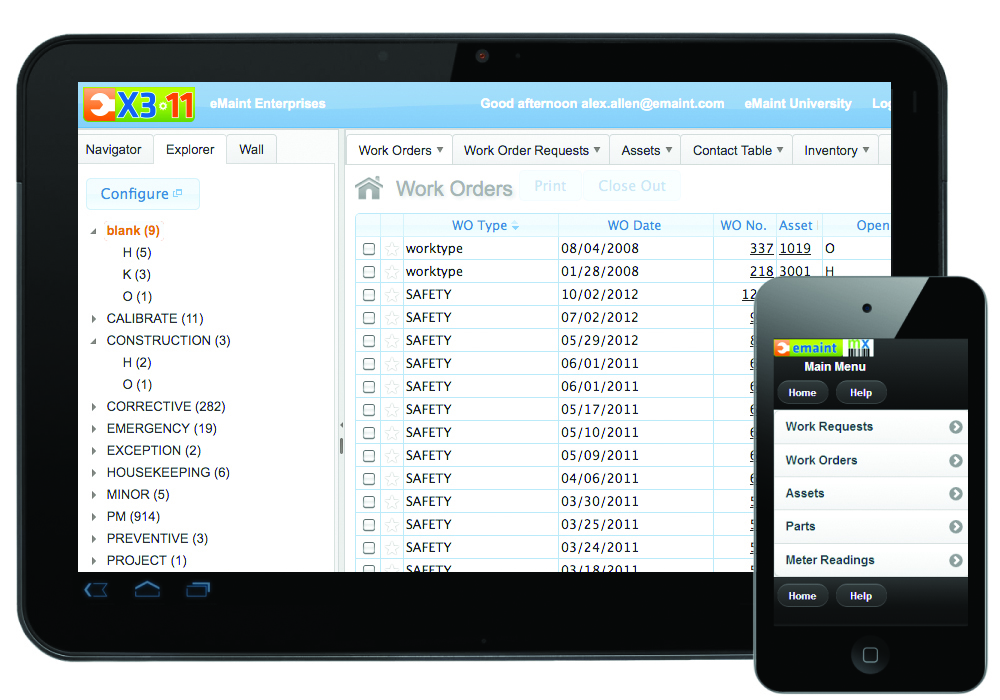 With eMaint's eProcurement Punch Out Catalog Solution, users can order parts from major supplier catalogues and have those purchases reflected automatically on inventory records within their CMMS, eliminating duplicate data entry and errors.
The CMMS can be tailored to the exact specifications of any maintenance, facilities or operations department, and can save companies time and money by better organising, planning and managing maintenance activities. The software encompasses functionality for managing work orders and work requests, preventive maintenance, purchasing and inventory control, asset history, and reporting.
Visit the stand for a free demo and a chance to win a Nexus Tablet. Stand M5G
OTHER ARTICLES IN THIS SECTION