ARTICLE
Dedicated range and website for maintenance professionals
18 June 2014
Since its launch last year, the Loctite® website for maintenance experts has helped many thousands of visitors to select the best product for task. It consolidates all you need to know on the extensive Loctite® range for maintenance, repair and overhaul on one, easy to navigate, information hub.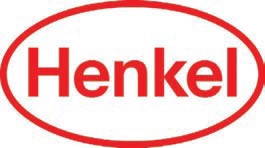 At www.loctite-maintenance.co.uk you can see proven products in action, quickly access technical and health & safety data sheets, download a pdf of the Maintenance Expert Guide or request a printed copy of this information-packed, pocket-sized publication.
From here you can also order the Maintenance Expert Product Selector Chart and find out where you can see live demonstrations of key products in the range. And if you prefer to access all this Loctite information in the field, no problem.
The site has been optimised for use on mobile devices so you can identify the best product for the job, wherever you are.
Simply scan the QR code with a QR reader on your mobile device and connect directly to our mobile Maintenance Expert Guide site.
Or use the URL m.loctite-repairs.co.uk to access the mobile guide with your smart phone.
Loctite® has proven products for effective thread locking and sealing, gasketing, retaining, bonding, cleaning, pre-treatment, filling, protecting and lubricating. Core products are also available in Health & Safety formulations. These are products that require no hazard labelling and are suitable for the lion's share of engineering applications.
The website also gives you access to details of many unique products too. Loctite® products are being continuously developed to increase their performance capabilities and make the job easier.
If you need further expert guidance, help is readily available from Loctite®. Its free consultancy service will provide all the assistance and training you need to ensure you have the best product and the skill to apply it, to its best advantage.
OTHER ARTICLES IN THIS SECTION