ARTICLE
Available on the high street
29 January 2015
A range of pre-installed control stations from Hylec-APL is now available to buy in most Maplin stores. The control stations, which are rated up to IP66 (depending on switch type/s used), are predominantly single switch stations and include emergency stop, palm/foot, momentary action (ON/OFF) pushbutton, rotary and key switches – though a dual switch control station consisting of an emergency stop and pushbutton ON switch is also included.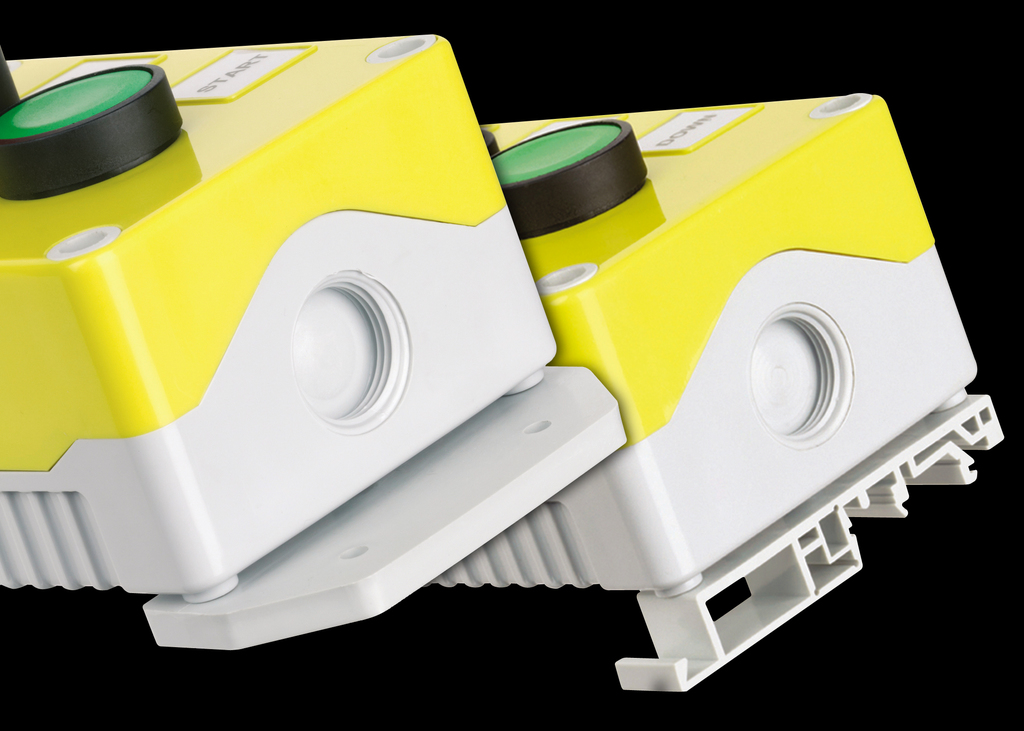 Manufactured by DE Controls, the manufacturing arm of Hylec-APL, the control stations combine tough IP67 enclosures with hard wearing IP rated push button and selector switches; helping installers to reduce time spent on-site.
Thanks to 5mm thick ABS walls, the control stations are extremely robust, making them suitable for both indoor and outdoor use in domestic, commercial and industrial applications.
OTHER ARTICLES IN THIS SECTION